Women's Workout Outfits That Will Actually Urge You To Get Up In The Morning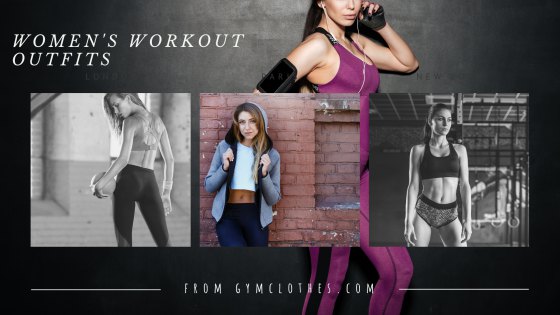 Imagine that you have an incredible array of gym clothes in your wardrobe that whenever you get up in the morning you automatically gain the urge to work out . You might think that this only happens in dreams but that is not so. To be honest, you can find the best workout clothes at the collection of gym wear wholesale manufacturers.
Importantly, you need to have a look through the collection of wholesale workout clothes to know about the various types of women's workout clothing that are available in the market. Meanwhile, read on the blog below to determine the pieces that you should bulk order from the suppliers.
Retro Runner Shorts
Inject a bit of a retro vibe into your workout wear by opting for a pair of retro red runner shorts. These are super breathable in nature and perfect to be worn with different types of clothing as well.
Thus, make sure to contact a workout clothing supplier to know about the different types of designer retro shorts that are available in the market.
Neutral Toned Hoodies
Hoodies are an important aspect of any persons workout clothing wardrobe. You've got to invest in the best of the pieces, irrespective of the season. These are available in different types of designer pieces that boasts of performance abilities like breathability, sweat-wicking as well as thermoregulation factor.
Hence, browse for the neutral designs, as these will allow you to wear the hoodie as a transitional piece of clothing.
High-Neck Sports Bra
A high-neck sports bra offers more support than an average pair of strappy bra. These are essentially great for women who have a heavier chest as they can work out seamlessly without the occurrence of any kind of chest pains or muscle inflammations.
You can get these in a variety of styles like that of trendy summer prints, colors as well as accents like that of mesh as well as ruffles.
Cycling Shorts
Cycling shorts will forever divide the fashion industry into two sects of people who adore these skinny pants and those who completely despise it. But if you're a lover of cycling shorts then it will be advisable to have a look through the various styles that mostly boast of compression ability, breathability as well as anti-microbial factor.
Side Stripe Joggers
The trendy side strip joggers works great for the gym as much as the casual brunch followed by it. You can style it with a solid colored tee or cropped top which is similar to the tone of the side strips. In case of the shoes, a statement trainer is everything that you'll need to invest in, especially if you want o accentuate the outfit for smart wear purposes.
Business owners who want to include trendy wholesale fitness apparel in their store can have look through the wide array of clothing that the wholesale blank fitness apparel manufacturer has in store. After selecting the required piece, make sure to drop a mail to the help team stating the bulk requirements for the same.
Recommended Read : 3 Athleisure Trends That Actually Help You Work Out!