3 Athleisure Trends That Actually Help You Work Out!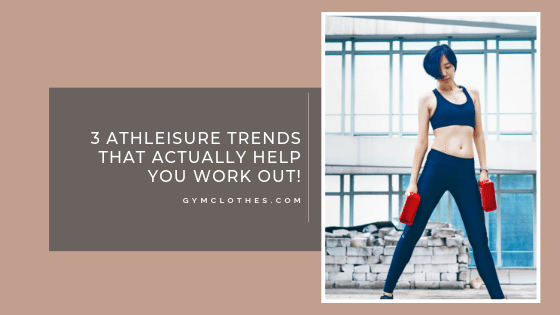 Athleisure trends are always changing and manufacturers remain on their toes to keep track of the many different variations. However, some trends are not just mere stylistic changes and add a lot to the utility factor as well.
In this blog, we are going to take a look at 3 such trends in athleisure that actually made their respective performance wear more effective. Getting all excited to find out what these activewear manufacturer UK variations are?
Let's take a look now:
1. The Thumb Hole Grip
The thumb hole grip is a refreshing change to the wrist sleeve end. It comes with a hole where you can enter your thumb while half of your palms are covered by the sleeve. Now, you might be asking what difference it would make?
For starters, it is extremely well suited to avoid calluses during working out – something which is a bane for most strength trainers. Also, it can help keep your palms warmer than usual, so that is obviously a good thing!
This style trend has taken most full sleeve athleisure t shirts by storm, and that is one of the reasons why this one has made the list.
2. The Mesh Patterns On Leggings
It started out as a cool design (or maybe they had it on their mind all this time) but this one is a masterpiece when it comes to utility. The same mesh that was put for style purposes has become the ventilating messiah for women, and ensures that it keeps them cool during workouts!
Mesh pattern leggings are a staple of fitness clothing manufacturers UK and its utility is one of the main reasons for its immense success.
If you want a mesh pattern leggings for your wardrobe, then get in touch with the nearest retailer and find out now!
3. The Compression Package
Gym clothing manufacturers UK started the compression clothing for its muscle compression and enhancement in performance. However, most fitness enthusiasts started buying compression because of its toned look in the gym that accentuates the muscle.
It was a double-decker for people and they reaped the benefits of fashion as well as the utility of the clothing.
These are the 3 athleisure trends that were more than just that and helped many athletes achieve their top performance in the set up. If you are a retailer, then you too should bulk order these apparels for your collection!