Trendy Workout Clothing That Are Perfect For The Summer Season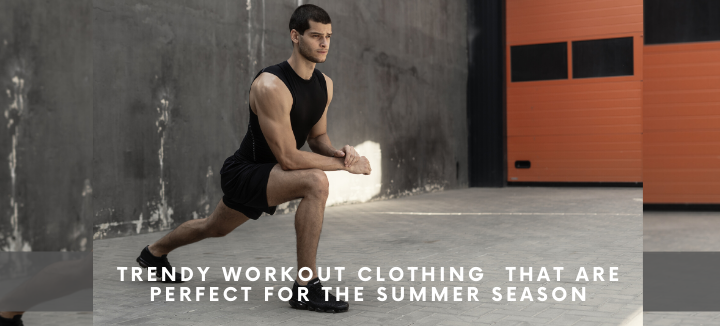 Exercise does not have to be a chore, especially when you're doing it in the season that you love. Summer is probably the only season when you genuinely want to sweat it out and to reveal the warm glowing skin underneath. Hence, to nail the workout session, you need to wear the ideal clothing pieces that consists of certain features that are perfect for the season.
In fact, one of the popular wholesale fitness clothing Los Angeles manufacturer has come up with a unique stock you can have a look at. Thus, read on the blog below to know more about the same.
Intricate workout has created a lot of buzz in the market. From embroidered tees or even metal chain linked leggings, there's an entirely new range of clothing that has been introduced to meet the requirements of the millenials. Hence, steer away from any kind of boring pieces and make way for the trendy and comfortable clothing pieces.
Nano-technology clothing is the need of the hour. Performance oriented clothing is the prime requirement of the fitness fashion enthusiasts. Features like compression ability, thermo regulation, anti-microbial lining are important to ensure that your workout wear is of the topmost quality. Hence, ensure that whenever you invest in such clothing, they possess the ideal qualities that you lookout for.
Color is an important factor for selecting the best workout wear. Hence, drop the idea of selecting the neutral monochromatic pieces. Think about neons, prints, metallic and even textured clothing. The wallpaper print has become quite popular in the fitness fashion scene. In fact, you can also find numerous super trendy metallic pieces that boast of style as well as quality.
Accents are something that was never found in activity wear clothing before. However, now mesh, tassels, embroidery and even lace has made its way to the activity wear league. Thus, to make your summer workout session fun,the best thing you can opt for is a pair of embroidered hemline leggings and a lace lined moisture wicking t-shirt.
Versatile outerwear is exactly what you need on those days when you have to reach the cafe immediately after gym. Since it is already the transition period between summer and autumn, you can simply adorn a jacket on those days when there is a nip in the air. In this case, the best thing you can opt for is a grey and neon green mesh lined jacket with hidden pockets.
Accessories that boast of performance quality is of outmost importance. Hence, select ankle length sweat-wicking socks which is perfect for HIIT, cardio session and even cycling. For shoes, statement sneakers works well especially those with a cushioned sole.
Retailers who wish to include ladies gym wear wholesale in their store can definitely get in touch with one of the popular wholesale athletic wear supplier. All you need to do is browse through the unique collection of clothing. Select the required pieces and state the bulk needs to the help team.