Here's What Trending In Wholesale Fitness Apparel This Season!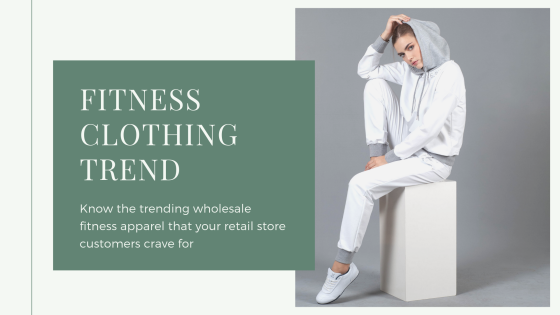 If you are looking for a trending wholesale fitness apparel, then you should know which ones are doing the rounds right now. But do not worry if you have not got it covered. We have done the research and work for you, just so you can come and pluck the fruits for your retail store.
Now, let's take at what your clothing racks should have this season.
1. The Half Sleeve Compression Tee
Just because it is summer, it does not mean that people have stopped wearing compression tees altogether. The one that is in style right now is the half sleeved version and you should definitely ask your wholesale workout clothes manufacturers to get you the bulk orders in time!
It comes with an arrow design along the seams and is best matched in monochrome neutral shades – something that gives it a sporty look.
2. The Mesh High Neck Sports Bra
Sports bras are probably one of the most flexible things amongst fitness clothing collections. The mesh high neck sports bra is one of a kind for this matter. The high neck design offers the support that is needed.
On the other hand, the mesh that dissects the apparel from the middle in a V formation adds a certain style and enigma that is seldom seen in women's gym clothing. A complete winner if you customize it right for your retail store!
3. Multi-Colored Crop Tops
Gym wear got uber sexy when wholesale fitness apparel manufacturers started making the multi-colored workout crop tops. With a square shoulder fit and a flaunting gape at the midriff, this one is truly an amazing apparel to add to your collection!
It could be worn with the joggers or leggings in the gym or one could just wear it as outerwear with distressed denims!
These are the 3 most trending apparels in fitness that you need to bulk order from sports clothing manufacturers in UK. Each of these products will add the much needed zing to your collection and make it a lot more appreciable for your customers!
Recommended Read : Athleisure Trends To Pick Up from Your Gym Clothing Manufacturer!