The Amazing Trends In Gym Wear For Ladies Give Way To Flamboyant Athleisure Looks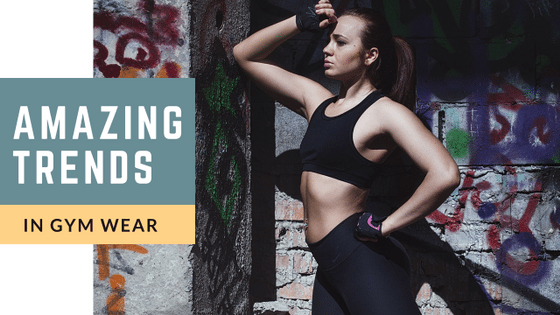 Are you the athleisure style lover? Well, there is a great news for you then, as this fashion statement is going to trend in the next few years too! According to global reports, athleisure apparel industry sales saw an 11 percent increase in 2017, and this is all due to the comfort lover millennials who are head over heels for this clothing quotient. Be it making a transition from gym to work, or to party from the gym, you have the athleisure look as a rescue to look extremely fashionable and feel convenient at the same time.
If you are trying really hard to get the best athleisure looks this year, you should do some research on the celebs and models too. They are the pioneers of this trend and carrying this to everywhere, be it talk shows, to interviews or for casual outings. They inspire millions to get into athleisure with confidence and smartness.
Here are some of the best athleisure looks in clothes crafted by leading women gym clothing wholesale hubs.
Talk Black
Be it at the kickboxing class, soothing yoga or the casual outings on Sundays, you can always make your black colored text embossed outfits work perfectly for you. So, the next time you are in a good mood to do athleisure, let your black text fitness wear do the talking, and reflect your thoughts clearly. Black is always the right choice after all!
Winter Is Also The Season To Look Great
Just because it is too cold, doesn't mean you will end up looking slouchy and goofy! Maintain the best look even when the temperature drops in the wonderfully designed winter essentials for fitness freaks that would help you carry the best athleisure ensembles. Among the wow-worthy winter perfect wholesale women fitness apparels, you can settle down for zipper-up jumpsuit in any color, made from a nice nylon mesh or the cozy and warm hooded pullover with joggers.
The Marvelous Marble Prints
Give up on the average looking workout clothes, and replace them with the marvelous marvel printed activewear pieces. Be it the marble printed tank top or the leggings, the hoodie or sportswear, they look incredible for athleisure. Make sure that the clothing piece you are going for is made of top-notch, high-performance fabrics that are anti-pilling, sweat-wicking, stretchy and ultimately comfortable.
Try Out Fun Geometrics
This spring and summer, go ahead with the colorful kaleidoscopic printed clothes, that reflect geometric patterns quite wonderfully. Shine and stand out in the geometrically patterned fitness clothing with something in single color, and go for figure-flattering pieces that help you show off your best assets with perfection.
Inked With Style
Did you always want a tattoo reluctant to try out such a commitment for life? Fulfill this wish by wearing the colorful tattoo printed fitness essentials, that looks like a real tattoo. Try out the fusion of contrasting shades that would help you rock this trend with a lot of oomph. The manufacturers are churning out large volumes of tattoo printed fitness clothing pieces.
Cool With Iridescence
Iridescence is all over the global fashion scene and the fitness clothing genre is not left behind. For the style and comfort craving millennials, this is a perfect style option to go for, in metallic effects, over the top and mesmerizing textures and luminous hues. Your athleisure style game would be on point with these clothes crafted by the best ladies gym wear wholesale manufacturers of the world.
AUDIO VERSION :