The Suitable Women Gym Wear Wholesale Range To Complement Different Workout Styles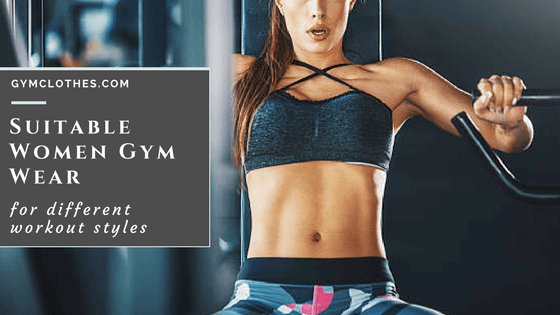 New Year is not even a month away, and with this comes new goals, aspirations and a wish to lead a better and healthier life. No matter what, you cannot give up on the fitness factor that plays a major role in our lives, both for mental peace and physical well-being. The New Year would be a fresh start, and you are ought to experience something fresh with the new range of workouts that are brought in widely. Be it aerobics, or the cycling classes, kick boxing or normal gym sessions, you have an array of options to choose from, and you can get started with the one that comforts you, and the mode of exercise that you find convenient.
Now, your workout classes won't be complete without channelizing the right fitness fashion ensemble which will not only make you feel comfortable, but also add a dose of motivation through the right pair stylish women gym wear wholesale pieces. Thus, when you are heading for the fitness sessions, make sure to bank on the proper clothes that breathe the fusion of comfort and style.
Here are the recent trends of workout styles and the suitable activewear designs with them.
The Yoga Boxing Classes
If you are a lover of both mild yoga and rigorous boxing, you should go for the yoga boxing hybrid classes designed especially for people like you. Through these classes, you are able to begin your sessions with high performance and active bouts of energy, then slide into a rhythmic and smooth zone of poses and stretching. Thus, the combination of fierce and low impact workout styles brings the best in one. For this you can wear the criss- cross sports bra with racer back hooded vest, the cropped printed leggings and the no slip socks, keeping you in balance.
The Customized Classes
If you are bored of the boring genre of gym sessions that are for everyone, you can hit the studio for the personalized fitness classes, that offers customized classes to each and every client. On meeting with your personal trainer who is assigned to take care of your fitness goals, you get to assess your physical tenacity, weaknesses and more with him. Now according to your requirements, the trainer ensures personalized training plan for you. Apart from personal training facility, you also receive occasional opportunities for a small group session with other fitness freaks. For this, you can wear the printed racerback bra with layering tank top. Tight crop pants in subtle prints reversible jacket and socks to go with it would be cool. This is the perfect women gym clothes wholesale option for you.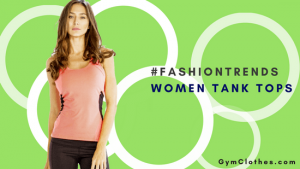 Mile High Run
Do you love running? Then this kind of ultimate runner's workout would be apt for you to satiate your requirements. With power trainings and kettle bells, these classes are basically for the runners having intervals, speed changes, and smart training. For the dressing aspects, you can wear the pastel shaded seamless sports bra with the short sleeve tee in prints, combined with the lightweight full zip hooded jacket and printed crop tight leggings with fine quality and sturdy running shoes.
Thus, be it kick boxing, vigorous running, dancing, or something usual and simple, you are supposed to dress up in the apt women gym clothing wholesale pieces to get the right comfort to workout. The right size, style, design and fit are also essential while choosing these activewear pieces. Hence, make sure to have clothes in sync with your workout style.
AUDIO VERSION :