4 Ways You Can Get On With The Athleisure Trend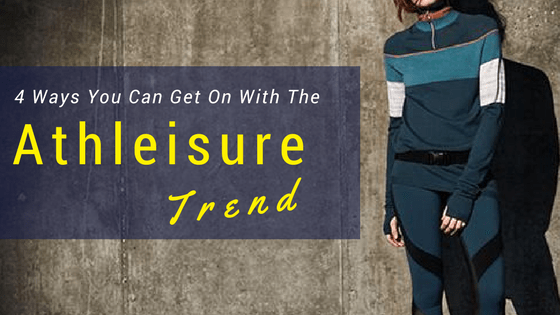 Athleisure is not going to take a break this year either. This means that the trend which changed the face of the fitness-fashion industry will continue introducing tweaks to the circuits. Everyone can become a part of it (if already you are not!). But how can the mass as well as the retailers join the movement? Keep reading to find out.
For the ladies out there, you can put together some stunning ensembles featuring the trend.
A black solid t-shirt and a pair of dark grey track pant is already a very popular athleisure combination. But throwing over an olive bomber jacket adds the right amount of sass. A pair of white trainers will complete the appearance. Add simple accessories like shades and a pendant.
Athleisure has a thing for jackets because of their fail-safe nature. And an embroidered one is something that you definitely don't want to miss out on. To get the athleisure trend right, wear the floral embroidered jacket over a white tank top and pair of denim. Top private label fitness apparel manufacturers have such embroidered versions added to their collection. White trainers for footwear will add sass to the appeal.
A pair of black leggings and an oversized tee has been the staple of the athleisure trend. So no list about athleisure can be complete without mentioning an ensemble with them. But to get the mood right (very 2018 type), tie a striped t-shirt around the waist. Comfortable and stylish, you can finish the look with a pair of white trainers and get attention from the onlookers.
Another such ensemble can be putting together a crop top with a pair of leggings and white sneakers. It is simple but immensely effective attire, both for the gym and for casual occasions. Aviators can be the correct pick for accessories.
So now don't fall short of the trend. With all these information, make sure you use them wisely.
However, if you are a retailer looking to start your own private label fitness clothing featuring pieces that are widely used in athleisure, then there are some of the garments you definitely should have in the collection can be summarized as follows.
Crop tops
Leggings
Shorts
Tracksuits
Tank tops
Sports bra
Hoodies
Jackets
There are many other garments which can be included in the athleisure category, but the above-mentioned ones are the most popular and most-heavily featured as a part of the trend.
The retailers who are starting their private label business can seek assistance from reputed private label clothing manufacturers USA based to start their business. From providing provisions to the clothes to massive discounts, everything can be availed. Register today online with the manufacturer and become a part of this enormous bandwagon.
AUDIO VERSION :
VIDEO :