How To Choose The Correct Outfits Crafted By Private Label Gym Clothing Wholesalers?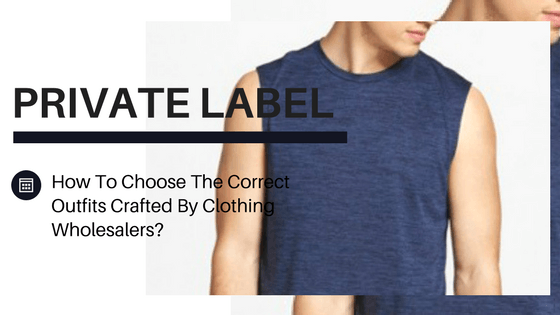 For muscular strength and cardio vascular fitness, aerobics has becoming a trending exercise mode that is mostly preferred by the women. It is basically a form of physical exercise that characterizes the fusion of rhythmic movements with stretching and strength training schedules, usually performed with music and even sometimes without the accompaniment of music. Basically a set of dance like workout regimes that the instructors and trainers bring in, there are various levels of intensities for beginners and the ones who are pro in this workout genre. From initial warm up to muscular strength, flexibility, cool down- there are different segments of this form of exercise that counts for usefulness.
Aerobics come in different forms, from freestyle to aerobics gymnastics, and helps to burn calories and fat from body to keep anyone fit. The result of the exercise depends on your height, weight, speed and intensity of movements, regularity of the workout, step height and the total length of the exercise!
Now, just like other workout genres have different sets of predefined clothes, even for aerobics, the leading manufacturers and wholesale private label gym clothing hubs bring in a wide array of aerobic special garments. Here are some of the tips that women must keep in mind while selecting aerobic special clothes. Putting on the wrong activewear piece will obstruct the exercise schedule completely.
Aerobics Doesn't Approve Body Hugging Outfits
You might conceptualize that workout regimes require the body hugging and highly tight fitted clothes. But with aerobics, the definition of dressing up is different as the mode of workout is more rigorous and speed is completely contrasting. This exercise type requires constant and rigorous body movements with stretching and dance steps; hence you have to wear something that is decently fitted, rather a bit loose. Choose clothes that have the perfect line and length to allow right aeration and allow body circulation to function smoothly. Thus, go for easy going clothes that are smoother and not tight at all. You cannot benefit from aerobics if you wear ill-fitted and tight clothes.
Try Layering More
Instead of wearing one heavy or warm clothes for the chilly days or especially during winter, women must make sure to go for more layering so that when they feel sweaty, they can get rid of the layers one by one. Donning a single heavyweight cloth will restrict your freedom of movement and cause distraction completely. Thus, layering more is a better option than keep you feeling lightweight.
The Fabric Of The Activewear Should Be Right
For aerobics, the leading private label fitness apparel manufacturers bring in the most high quality aerobics special fitness clothing pieces that define the right use of fabrics. Look for the sweat wicking fabrics that help in active ventilation, and designed to absorb perspiration. It is better to avoid the uncomfortable synthetic clothes, and go for the blended or cotton ones crafted by the private label clothing manufacturers China that are perfect for the rigorous activities. Also, make sure to avoid plastic or rubberized clothing that only causes immense discomfort. In summer time, try to wear the light colored clothes that keep you fresh and dry throughout the exercise regime.
The Right Pair Of Shoes?
The right pair of shoes is very integral for dressing up in aerobics as this is a form of exercise that requires a lot of foot workout and leg movement. You need socks and shoes that provide right support, flexibility and cushioning.
AUDIO VERSION :