3 Ways Private Label Clothing Retailers Can Create Awareness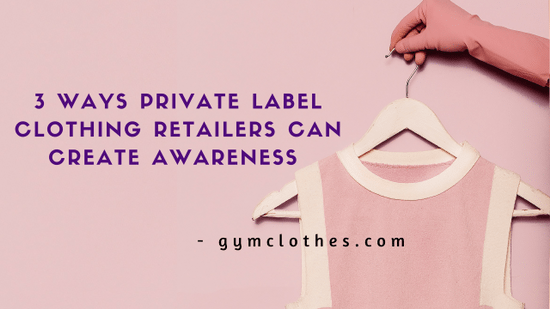 Private label retailers have grown significantly in numbers over the last few years. As a business model, private label is a successful one with high perspectives for the retailers. However, to ensure that the brand gets noticed by the customers, which is one of the main goals of any private label brand retailer, they need to be mindful of a few things.
Here are a few things that the private label brands can adapt to create awareness. Keep reading to find out.
Use Social Media To Promote It
The best and the most effective way to let your customers and the world know about your new private label brand is through social media. The reach of social media is truly amazing. Be it a post on Instagram or Twitter or Facebook, if you use the platforms correctly, you will get customers. 70% of people view brands on Instagram, whereas twitter hashtag has the power to get attention to your brand. Facebook can be used to build trust with your customer. Thus, to promote your brand, you can use social media to the optimum.
Don't Overlook Proper Packaging And Labeling
Most private label fitness apparel brands overlook the two most important aspects of promoting their clothes. They don't pay attention to packaging and labeling. Your company logo is significant because it is your identity and that is how customers will recognize you. People will buy from you or recommend you based on 60% brand perception and 40% product perception. Even if you are offering quality clothes, the packaging of the product along with the brand logo and design is what will get you noticed. As a private label retailer, you are in direct competition with international brands. Hence, you have to be at the top of the packaging and brand game if you want to succeed.
Set Up A Customer Service
Customers love good customer service. If you are operating online, problems are sure to ensue. To ensure the buyers are faced with no such issues, set up a good customer service support. Whether the shipping is late or the product needs to be replaced, customers will overlook the issues if they get a perfect response from you. This also helps build a relationship of trust between the private label fitness clothing retailer and the customer, which can result in success.
Good product with excellent branding and marketing, combined with a proper customer support will definitely get your private label brand noticed.
You would also need to collaborate with proper private label clothing manufacturers USA based so as to get quality products. Register online with the manufacturer to get unrestricted access to the facilities provided.
AUDIO VERSION :