4 Tips That Will Help You Select The Best Private Label Workout Clothing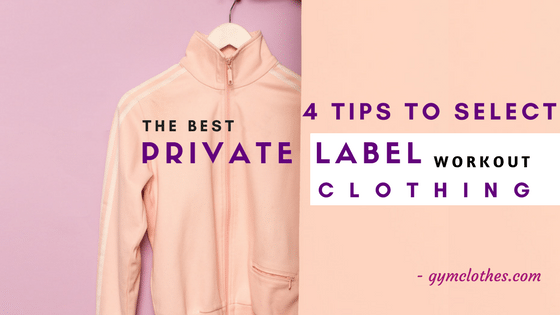 With manufacturing becoming better and cheaper in the United States, private label retailers are mushrooming online and on street corners. While buying from private label brands is a great idea, you should also think about your gains.
To help you select your private label workout clothing, here are some pointers that will give you an idea about where to buy from and what to avoid.
Here's a look:
1. Quality
New private label retailers always bulk order from their manufacturer; however, not all manufacturers have the same quality when it comes to infrastructure or will for excellence. Therefore, while choosing your gym clothes, you should always check the quality of the sewing and material, to ensure your workout is comfortable.
Since, these clothes will be used rigorously; quality must be checked and cannot be side tracked if you want things to be worth your money!
2. Price
When you commit to a new private label brand, you must be having some benefits over regular retailers so that you can make a conscious decision. And if you are able to lay your hands on affordable options, then nothing like that!
In any case, you should be able to avail some discounts for investing in a new brand.
3. Variety
The thing about private label gym clothing is that one needs variety. Even with 5 different apparels, if all of them tend to look similar, your style sense while working out is going to suffer some major burns.
However, with a decent amount of variety, there will be plenty of choices and you can focus on style, productivity, and performance at the same time.
4. Delivery And Payment Options
Since most private label gym wear brands spring up online, they have very inconvenient payment and delivery options that don't make buyers feel very secure. This is one of the main reasons why you should take it seriously right from the start.
Why would anyone put their money on something they aren't even sure about?
If you follow these 4 tips you are less likely to be ever duped by a private label gym clothing brand. In fact, you might even find your match and never go back to regular retailers again. That's the thing, once you have high standards, it's easier to find brands and labels who are willing to achieve those standards and give their best to their customers. Why should anyone miss out on their best value for money?
AUDIO VERSION :