Performance Functions You Need To Look For In Men's Workout Wear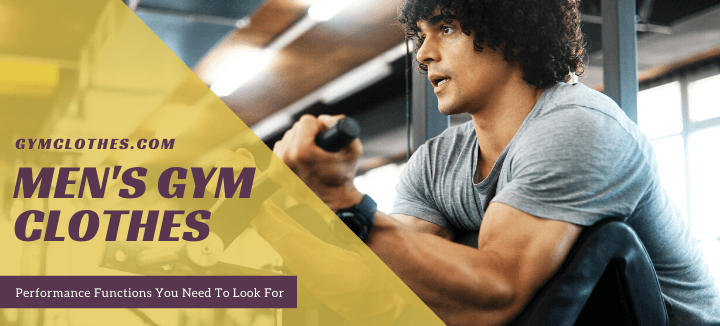 Men who are interested in investing in the right kind of workout clothing pieces need to lookout for certain features for an effective regime. Style solely wont reap you the benefits. There are certain abilities that you need to keep in mind before selecting the right variant.
Therefore, all you need to do is contact one of the popular men's athletic wear wholesale manufacturer for the same. Thus, read on the blog below to know more about the various attributes of quality gym clothing.
Anti-Microbial Clothing
If you're associated with an intensive workout routine then chances are that you need to invest in the right kind of anti-microbial clothing. These clothes are stitched with a silver underlining that helps to protect your skin from bacterial infections. Thus, if you want to experience a seamless workout experience, the best thing you cannot for is such clothing pieces.
Sweat-Wicking Clothing
Sweat-wicking clothing pieces are perfect for the summer season. These are super flexible in nature and is perfect for saving yourself from the exhausting summer workout session. These clothes are made of an artificially modified fabric like nylon and polypropylene that works wonders in helping to wick away the sweat from the skin to the surface of the outfit.
Thermo-Regulated Clothing
Thermoregulated clothing pieces are perfect for the winter season. If you want to feel comfortable during the workout session, then make sure to invest in the right variant of thermoregulated clothing. These are technologically modified clothing pieces that helps to keep the body temperature stable while balancing it with the outside temperature as well.
Seamless Clothing
Seamless clothing pieces are perfect for an extensive cardio or aerobic workout sessions. These are super lightweight in nature and helps to provide enough flexibility as the clothing pieces are super stretchable. These are also completely chafe resistant therefore perfect for HIIT workout sessions as well.
Retailers who wish to include wholesale gym clothing in their store can contact suppliers of ladies gym wear wholesale. Browse through the large collection of clothing, select the required pieces and drop a mail to the help team stating the bulk requirements for the same.