How To Buy Workout Clothes In 2020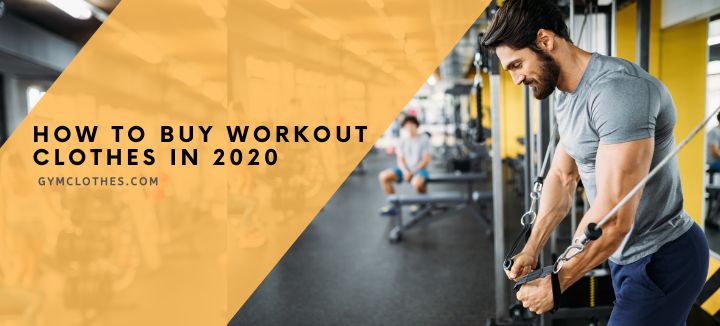 People have become so invested in the aesthetics of their workout clothing that they hardly put much though into the functionality of the same. If you're looking for the best variant of workout clothing pieces, then there are certain aspects that you need to keep in mind.
One of the popular athletic apparel manufacturers have come up with a unique collection of clothing you can definitely have a look at. Hence, read on the blog below if you want to know more about the attributes of the same.
Moisture Wicking Fabric
It's time that you eliminate the cotton fabric from your workout wardrobe. It might be comfortable but can be detrimental to your workout routine as well. Cotton holds moisture close to skin which can be uncomfortable and unattractive. Hence, you need to invest in such clothing pieces that are made of fabrics like polyester, nylon, etc as these are super moisture wicking and will keep you dry and comfortable.
The Right Fit
Wearing smaller clothes won't really make you look appealing. It will be exactly the opposite. Choose such clothes that are made to fit your body and will complement the shape. Compression clothing for example is made to be skinny fit so that it can protect your muscles from inflammation and pain. While choosing leggings, you need to look for the quality of the fabric.
Special Features
Certain gym clothing pieces are incorporated with special features that can make your workout routine special. For example, if you workout after the sunset, then look for such clothing pieces that are stitched with glow in the dark panels. You can even look for clothing with special nano-technology features like anti-microbial and thermoregulated properties. Similarly, in case of shoes, opt for the athleisure favorites like dad sneakers and converse.
Retailers who wish to include private label athletic wear in their store can drop a mail to the help team of private label workout clothing. All you need to do is have a look through the large collection of clothing. Select the required pieces and state the bulk needs to the help team for the same.