How Manufacturers Make Your Private Label Clothing Better?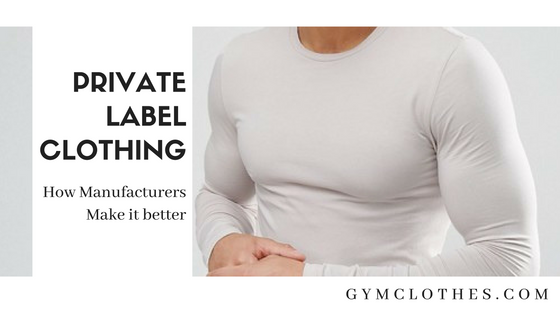 If you are thinking of getting your private label customized and bulk ordered, then you need to have the right manufacturer to make the difference. Now, you might have already noticed that most fitness wear producers distinctly present their private label collection from the rest of the lot.
Have you wondered why? In this blog, we are going to take a look at how and why private label sportswear manufacturers treat private label a little differently than the others. Want to find out? Take a look –
1. Get Help From Professional Designers
When making their private label catalog, manufacturers pay more attention to the kind of clothing they design – because each product has to be unique and strike a balance between functionality and style.
In case of other sections of the catalog, private label yoga wear and fitness wear manufacturers just follow the recent trends. Of course there is need for designers here as well, but not at the same level as in the case of private label.
So, the next time you bulk order private label clothing from your manufacturer, remember the kind of effort that was put into making it look the way it is. That way, you will just be able to appreciate their work a lot better.
2. Private Label Is Modelled By Big Names
In most cases, top manufacturers price their private label collection higher than the rest of the lot. It makes obvious sense that they model it by names that match the price tag. This is one of the reasons why you shall always see the big names of fitness and influencing wearing the collection!
On the other hand, their regular catalog is modelled by men and women who look the part and carry the apparel well. There is no need for the manufacturer to try and get big names here because that would just be a waste of money!
3. Better Technology And Feel
Looking for something out of the box when it comes to your private label clothing? Then get in touch with the best private label fitness clothing manufacturer and make your bulk order as different from the rest of the lot as possible.
With the best manufacturers, you get UV protection, better fabrics, more tensile strength, and great durability – all of which are included in your bulk orders. There is no way for you to do any better than this, when it comes to buying your private label brand's stocks.
4. You Can Customize It
One of the most important things about private label fitness apparel manufacturers is that they let you customize your clothing orders. This means you get to be a designer and make your creative ideas a reality that your customers will wear.
If that is not an exciting thing for you, then it does not really get any better.
In fact, when you are submitting your designs to the manufacturer you can use your point of view for the fit way of life and create a unique blend of imagination and trends.
Now that you have a fair idea of what's what, why wait longer? Get in touch with the top manufacturers now and you can make the most of your brand, right here – right now!