Fitness Resolutions For The New Year : Run More And Buy Stylish Gym Leggings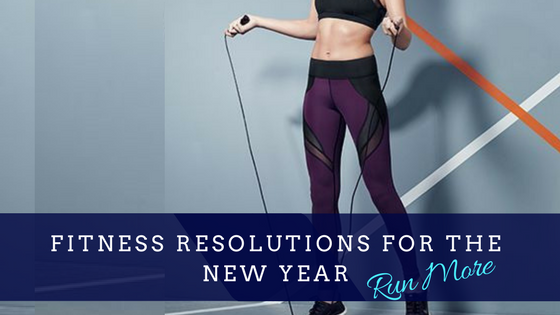 2018 is officially here, and it is a fresh start to better your lifestyle by being fit and health. No matter how busy our schedules are, we should never compromise on our health and wellness. From the proper diet to right exercises, there are different ways to resolute for a fitness-special year that would make you more dedicated to be physically healthier and mentally peaceful. Committing to your wellbeing doesn't mean you have to start with something strenuous like lifting weights or rigorously running the treadmill until you become breathless. It is all about having the right plan, and note down the attainable fitness resolutions that would be easier for your jam-packed routine.
Be it motivating yourself by buying some wonderful gym accessories like funky gym leggings or running more everyday early morning, there are a number of ways to chalk out your fitness plan. Either you can do it all by yourself, or get yourself enrolled with a professional gym class. Make sure to stick to what you have promised to yourself, and never give up on it.
Here are some fitness resolutions to attain this New Year.
Before Hitting Gym, Run Amidst Fresh Air
You might be taught to run the treadmill, but you can do it in a healthier way by running on the green grass before hitting the gym classes. Be beginner friendly, and may be start with a definite distance and then increase it with time. This will keep your spirits high every morning, and move you away from laziness.
Choose A Good Gym And A Trainer
Just like you choose workout leggings from a leading women gym trousers wholesale brand, make sure to hire a certified, experienced and reliable gym trainer who would be the best and you would feel comfortable too to work with. Also, the gym facilities should also be credible and have the best accessories. Do some background research before choosing both! This is very important to be fit in the New Year.
Buy New Clothes
This should be another interesting resolution, as buying better and stylish gym clothes would motivate you to hit the gym regularly and spruce up your confidence when you look good in the gym selfies. Go for the right range of gym tops, tees, jackets and must have printed leggings from the leading women gym pants supplier. The better your fitness fashion style becomes, your interest towards being fit will surprisingly increase.
Start Working Out During Morning-Time
This might sound tiring and difficult and evenings seem easier to bail on for workout regimes, but mornings are the best times of the day. Enjoy the fresh air and happy sunshine early mornings, and look fresh and feel rejuvenated apart from being healthy. You can cycle, walk or run to the gym class and extract as much vitamin D as you can get from the sunlight.
Change Your Diet
Working out alone won't change the way you feel or look, and a proper diet by the trainer or nutritionist must be strictly followed. Go for the best fitness diet that includes more vitamins, fiber, and lesser carbs. Dry fruits, green vegetables, detox fruit juice and plenty of water must be included in your diet.
Thus, start your New Year with a bang, and make sure to stick to the fitness resolutions for a healthier present and future. This will keep you glowing for the rest of the year!
AUDIO VERSION :