Fitness Apparel Looks Cracked Down According To The Style Types Of Women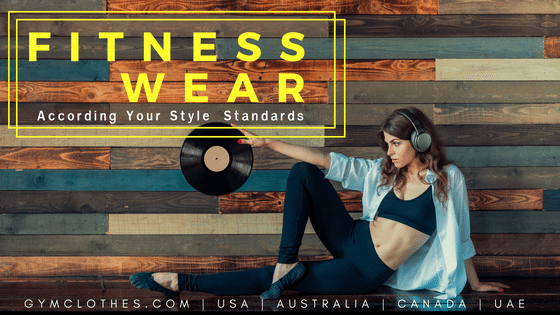 Do you find it difficult to copy the workout looks of the celebs and models as they don't comply with your style standards? Worry no more, as there are enough opportunities to look that way you want to for your fitness sessions with the help of the fashionable and comfortable gym clothes available in the market today. The activewear market is enhanced with the most stupendously crafted fitness essentials these days and this offers a golden chance to the women who look forward to new fashion quotients, without giving up on their comfort level and individual preferences.
Today, the leading custom fitness apparel wholesale hubs bring in the most wow-worthy and happening outfits for the workout junkies to help them go for any style option that they intend to deck up in. But, not all workout pieces are one-style-type-fits-all. Thus, to complement your individual style type, here are some of the looks that we have cracked down.
Minimalist
Do you prefer to keep things simple and basic? If you are a minimalist, then dressing up sober is really important for fitness classes. For this, you need to shop for fuss-free pieces in neutral colors, and then fuse them with other colored items from your wardrobe. Stay away from extremely vivacious prints, or complicated cuts and maintain the undertone vibe while dressing up. Choose a fitness wear manufacturer who's specialty in no-nonsense clothes.
Elegance
If you believe in elegance, you need to think something more while getting ready for yoga or gym classes. If your priority is to look classy and pretty for the gym classes, you can still afford to sweat out in style. The ballerina-inspired workout pieces are perfect for women who love to carry elegance to their fitness classes, too. The long sleeve crop tops, the strappy wrap tees, and much more are there to rescue you.
Edgy And Smart
Do you love to carry a touch of edge whenever you go out? Strappy clothes, mesh details, and cut-outs are perfect for women who love to look edgy while walking to the fitness classes, too. Stick to black and white color palette to get this look with perfection, introduced by blank gym wear wholesale hubs.
Classic With Traditional Vibes
If you are someone who doesn't like keeping up with trends and want to stick to the conventional workout looks, then the simple tees with loose-fitted cycling shorts would be perfect for your gym classes.
Trendy And Updated
Do you love to keep your workout look trendy and updated? Then try out the new crop tops, the style of tying the sweatshirt around your waist, the bold colored leggings and shiny sneakers.
AUDIO VERSION :