All You Need To Know About Dri-Fit Shirts Before Making The Big Purchase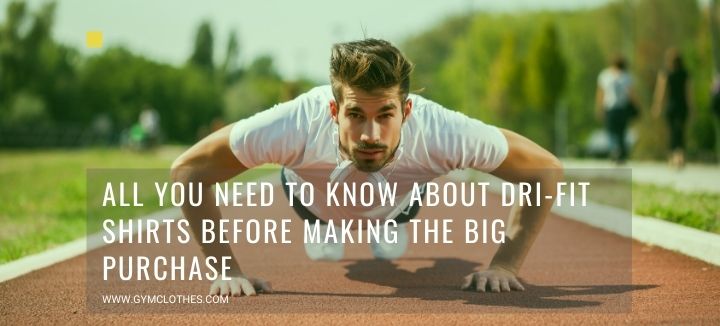 The "Dri-Fit" is a type of nano-technology feature, incorporated into workout clothing that features the ability to wick moisture away from the body and evaporate that moisture to keep the athlete cool. Due to its amazing performance power, the dri-fit feature has been increasingly added into modern workout wear to make the fitness regime comfortable for the enthusiast.
Retail business owners who wish to surprise their customers with a unique range of wholesale dri-fit shirts and checkout the bulk store of a popular supplier for the same. Read on to find out about the basics of dri-fit apparel.
Fabric
The Dri-Fit shirts consists of high performance microfiber with 100 percent polyester. Some of the UV Dri-fit shirts also provide a greater protection from the sun. The fabric is very lightweight and soft to the touch which also makes it comfortable to wear.
Function
The fabric absorbs moisture from the skin and moves it through the fabric. Once the moisture reaches the surface of the fabric it evaporates eventually. The material is also very breathable, which helps keep air circulating through the fabric and reaching the skin. The result is that the wearer will be dry and cool even in the most hot and humid conditions.
Care
Dri-Fit clothing should be washed in cold water with powdered detergent. The clothing must be turned inside out and washed with like colors. The garment should be air dried after cleaning. Running the material through the dryer will reduce the effectiveness of the clothing to wick away moisture.
Style
A lot of people have the misconception that Dri-fit apparel are available only in boring neutral shades. However, the modern manufacturers and the talented creative team are working hard in curating such pieces that boasts of trendy prints and colors that will allow you to style it with your other workout apparel with panache.
Do you wish to invest in custom tracksuit and dri-fit apparel for your store? Don't' worry as one of the renowned manufacturers of fitness apparel has curated a classic collection that you can have a look at. Place your order to get cool discounts on the wholesale products, hence hurry!