5 Surprising Reasons Why Your Buddies Are Performing Better At The Gym
You all started hitting the gym at the same time. 5 months forward, you see them in better shape. This is surprising – shocking even – because, when starting, their health was identical to yours and they have been following the same workout regimen as you.
So what exactly is happening? How come have they managed to get in better health while you're still struggling?
There could be plenty of reasons. But to help you begin with – to help you fix the wrongs – here are 5 surprising reasons why your buddies are performing better at the gym-
1. They Are Wearing The Right Gym Clothes Women And Men
The right kinds of men and ladies gym clothes do more than just add style value to your appearance. Better in quality that vouches high comfort with their active wicking and ventilation properties, they improve the overall performance of the wearers. So if you haven't invested in the right kind of workout of tops and bottoms, time now to hit an online store. Grab high-quality, performance-enhancing and affordable, men and gym womens clothing.
2. They Are Eating Right Before Coming To The Gym
This goes without saying that eating healthy is the most important aspect of getting in shape. But what you eat before working out is even more important, because it decides how well you will perform at the gym. The rule is to avoid eating anything heavy before; have something light at least 2 hours before and keep yourself hydrated; have energy bars, bananas and oatmeal.
3. They Know How Important It Is To Sleep Sufficiently
As old and cliché as the saying is, it is very true-muscles aren't build in the gym, they are build on bed, while resting. Sadly, this is something many beginners, looking for 'quick result', don't understand. If you aren't sleeping well, you're not letting your muscle tissues grow. So sleep sufficiently everyday; 8 hours' nice!!!
4. They Are Keeping Track Of Their Progress
Being vague with your goals and progress is one of the biggest mistakes. If you haven't set any target – the amount of fat you'll lose or gain – and if you aren't keeping any check on your progress, no wonder you're disappointed right now; because you won't see any evident outcome overnight. So set goals and know exactly where you are.
5. They Don't Waste Time At The Gym
You hit to the filter every 5 minutes to drink water, your breaks between sets aren't definite, you wait for the equipments to free up, you look at others, and you spend too much time doing an exercise just because you "love it too much!!" All these are interesting ways to waste time at the gym. So keep check on how you're spending your time inside and cut back on everything where you're losing even your few minutes.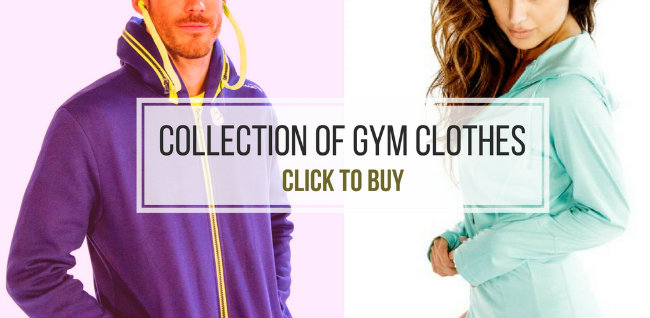 These are 5 surprising reasons why your workout buddies are performing better at the gym – reasons why they have managed to get in better shape and health and why you're still struggling. Fix all these wrongs and level-up even with the best ones at your gym.
Audio Version :