4 Golden Rules To Wear Your Athleisure Outfit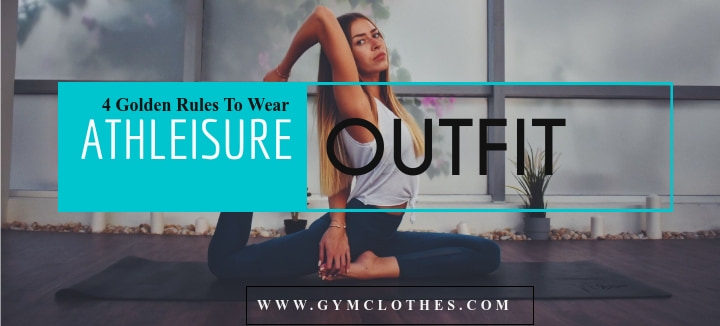 Latest activewear trends seem to blur the line between locker rooms and your daily wardrobe. These golden rules can show how you can effortlessly sport your athleisure wear for various occasions and not limit its use for workout purpose. If you are a retailer wishing to add a dash of fashion to your fitness wear collection, get hold of a promising wholesale workout clothes supplier.
1) Follow Seasonal Trends
Nowadays fitness apparels are no longer all black workout wear meant solely for your gym closet. Color-blocks and edgy designs have made your activewear seasonal. You can go for color-popping fitness tees or strikingly printed gym leggings of premium quality to break a sweat in comfort and also wear it to a coffee shop or friends' meet. Fitness and fashion now go hand in hand with contemporary styles in activewear for both men and women.
2) Invest On Clothing That Fuse Fashion And Functionality
For selecting your athleisure outfit, make sure that the attire is made of appropriate fabric. A high-performance activewear will not have the see-through problem. Choose trendy workout apparel crafted with performance fabric so that it dries quickly, wicks moisture and is odor-resistant. You can go for well-designed compression tights, which are preferred by celebs like Jessica Alba and Alessandra Ambrosio.
3) Use Of Proper Accessories
A single accessory can make your athleisure look ultra-stylish. Be it a pair of mirrored sunglasses, a fitting leather jacket or a shirt tied around the waist, that piece of accessory needs to have a sleek and sporty look. If it does not match with your workout apparel, the whole style statement may get ruined. So be classy about your exclusive accessory choice.
4) Dress As Per Occasion
A sports bra and spunky shorts is not an appropriate wear if you have to attend a formal meeting or have to go for a movie. You can pair an elegant coat with your leggings and a crop top underneath to pass off as chic and vogue.
Keeping these in mind, you can wear your athleisure wear with confidence to pump up your muscles as well as turn heads. Catchy styles are what make these fitness wear so attractive and street-appropriate.
If you are in the shoes of a private label business owner, a friendly tip is for you to connect with an eminent private label activewear manufacturer. Bright colors and urban styles in the eye-catching activewear catalog of such a manufacturing unit can fill up your store with stylish gym clothes.