Why New And Improved Dri Fit Tees Are The Craze In Fitnesswear This Year?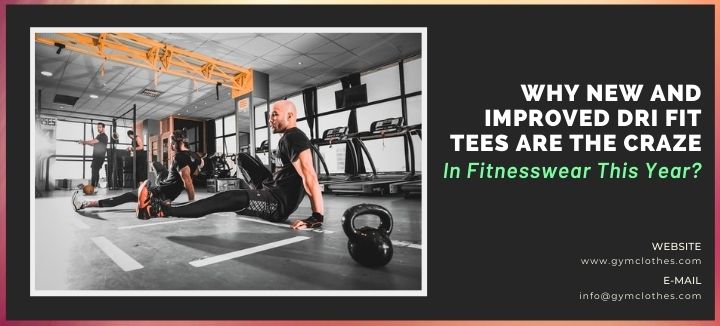 Dri fit t-shirts that feature the innovative dri fit technology are trending this year as they have turned out to be an incredibly beneficial activewear. Enthusiastic fitness-addicts prefer these high-tech tees that wick sweat efficiently for optimum comfort during workout sessions. As a business owner eager to meet the needs of your fitness-maniac clients, you must check out the expansive dri fit shirts wholesale catalog of a top-rated gym apparel manufacturer.
What exactly is dri fit technology?
Are you curious to know the innovation behind dri fit technology? Then let us highlight that these cool and edgy workout tees function on the dri fit technology that helps to remove moisture from your body through efficient crafting of its polyester fabric. The microfiber material distributes the sweat produced evenly over the clothing so that you stay dry and fresh as you pump up those muscles.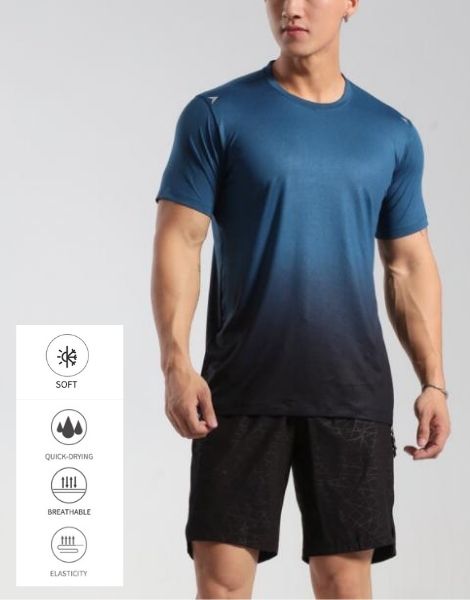 What are contemporary dri fit tees made of?
Technologically-advanced dri fit tees are mostly made out of polyester. Though you may find such tees in cotton-poly blend as well, majority of this clothing is crafted from 100% polyester. One significant reason for the fabric choice is the drying capacity of polyester which makes it one of the fastest drying materials.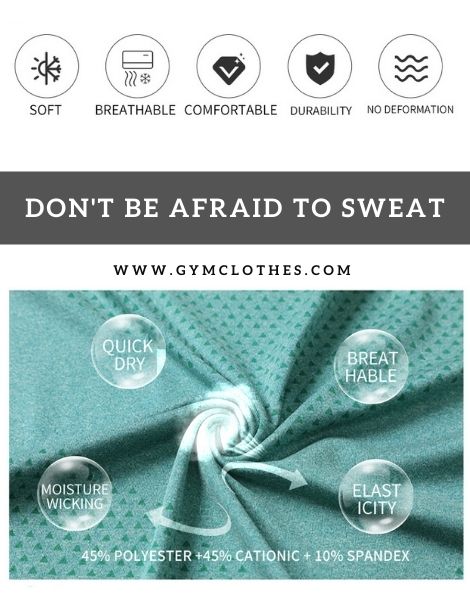 Why are dri fit tees so gym-appropriate?
Dri fit tees stand out as a remarkable wholesale men's activewear as it is designed to absorb moisture that your body produces on being heated up when you exercise. The breathable microfiber polyester facilitates moisture evaporation and better airflow to make your body sweat less. As a result, you stay cool and dry even during a high-intensity workout. This makes it an exceptional gym outfit you can rely on.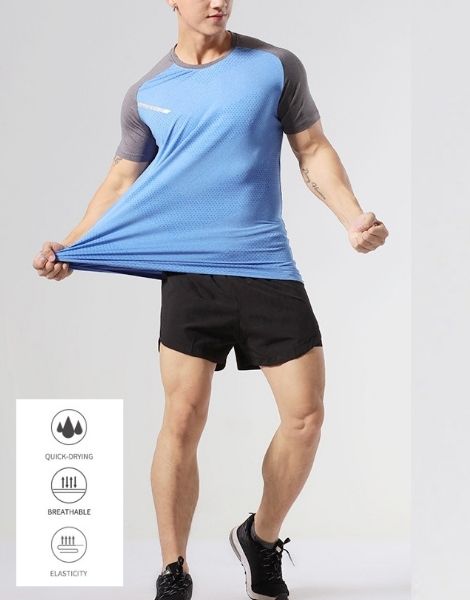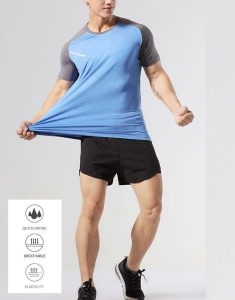 Why dri fit tees are far better workout apparels than cotton tees?
Dashing dri fit tees have an edge over cotton t-shirts as fitnesswear due to their polyester make. Dri fit polyester is much better at drying up sweat or moisture that cotton tees cannot achieve. Plus, dri fit tees are lightweight and long-lasting which makes them reliable clothing option for many athletes.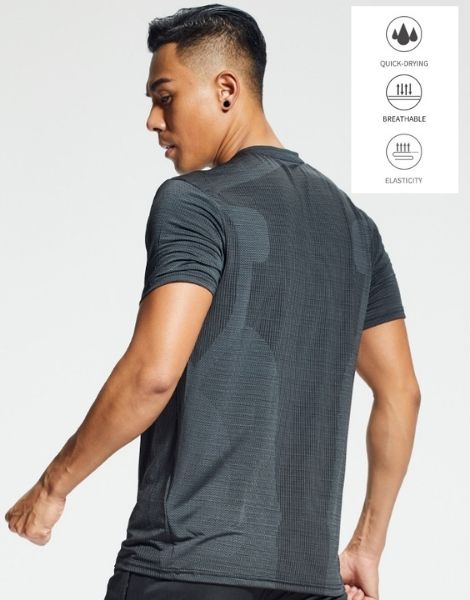 Can dri fit tees act as an appealing athleisure wear?
Apart from gym or outdoor exercise purpose, you can wear your favorite dri fit tees for golf, plain hangouts or to work. Some of these tees geared with UV protection can protect you from the sun. Besides poly-cotton, poly-spandex and poly-nylon blended dri fit tees are versatile selections for your athleisure wear. You can wear them in striking colors and designs to look smart and stylish.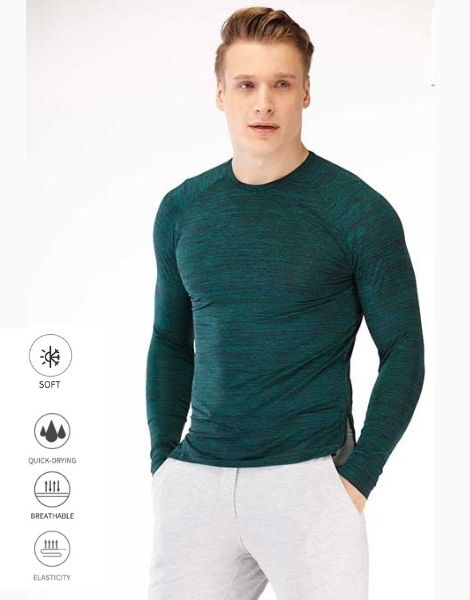 What are the essential functional features of dri fit tees?
Dri fit tees being composed of adequate sweat-wicking properties can keep you dry and comfortable as you workout. The moisture-wicking fabric also offers ventilation and breathability to make your workout relaxed and convenient.
What are the latest aesthetic trends in dri fit tees?
From bold colors like eye-catching blue, maroon and neon green to other neon colors, dual colors, tri-colors, tropical prints and glow in the dark hues, dri fit tees now feature an array of vibrant colors and designs. Even mesh dri fit tees are trending that offer quality and comfort. News for business owners – you can get in stock innovative dri fit tees with unique designs and shades to impress your customers!
Now that you know all about the efficiency of dri fit tees and the hottest trends they feature, you can easily upgrade your retail store with these high-performance tees. Link in with an eminent wholesale gym clothes manufacturer to access high-quality dri fit tees that are functional and wow-worthy!
Listen Audio Version