Why Fitness Clothes Are Going Through A Constant Evolution?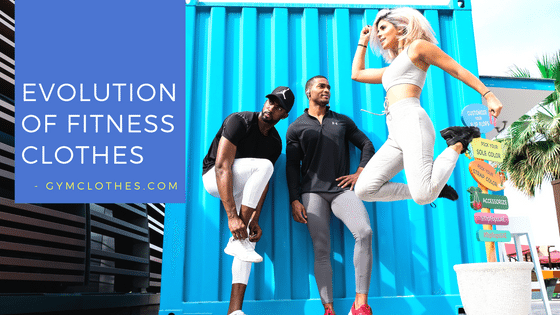 Fitness clothing is going through a fast-paced evolutionary phase and a lot of enthusiasts do not understand why so many changes are coming all at once. Of course, it's not a bad thing – but it is provoking a kind of athleisure consumerism that is never seen before. But if the changes perplex you, then you should probably read this blog!
The evolution of fitness clothing manufacturer companies are happening because of many reasons and that is reflecting on their collections as well. If you want to know more, then you should give this blog a read right now –
1. The Ever-Increasing Need For Performance
Athletes are evolving and so are their training methods – which makes it a great necessity to have advanced sports clothes. There are fabric engineers at work that are researching on tensile strength, durability, moisture wicking ability, and more of many different cloth fibers to make sure that these are put together in the ever-changing gym clothes environment.
2. Better Designing
The evolution of designs is best illustrated in the modern rendition of leggings by custom gym wear manufacturers. At the very start, these designs were more on the fabric end of the spectrum – however, in recent times the involvement of mesh has given a distinct advantage.
From better moisture and body heat management to enabling skin breathing, these leggings have changed the very dynamics of modern sports clothing. No wonder, it is the right step forward!
3. New Trends
In a fashion savvy world, when the spotlight is on you (like it is on athleisure now), you cannot just worry about better designs and performance. There is of course a third piece that is needed to complete the puzzle, and trends are the key to it all.
Without looking good, athleisure clothing would never have reached a kind of mass appeal it has reached today. Sure, the online fitness revolution had a part to play, but this is not the first time that just a drive towards fitness happened. In the 60's and 70's it came in the form of the golden age of bodybuilding, with the then icons eventually becoming Hollywood superstars. However, even though fitness got promoted and having a Greek body was a trend, the clothes were left behind because of their tackiness and lack of creativity.
That is the kind of role trends play in the evolution of fitness clothes and without the inclusion of this third set, the acceptance would go down drastically.
So, these are the 3 reasons or factors that are ensuring that wholesale yoga clothing manufacturers keep evolving and create better wholesale workout clothes over time! This is only possible if their current hunger to excel in terms of technology and style continue, and we sure hope it does.
AUDIO VERSION :