What To Wear For A Beginner Level Running Workout?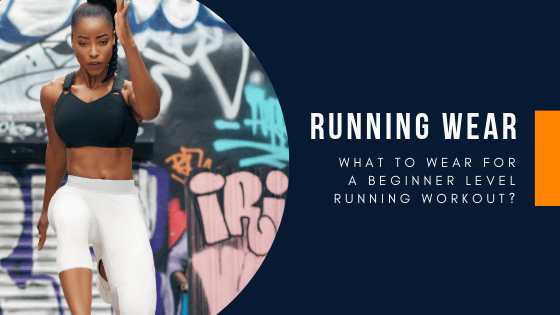 If you're a beginner level runner or training for your new 5K , then one question that'll definitely pop up in your mind is what kind of clothing you should wear. Even though you it is your first time in the field, it will be advisable to select clothing that can allow you to perform well. The next big thing that might concern you is the style factor. Hence, in this case you need to select such custom fitness apparel that are trendy and functional.
Thus, if you want to purchase such pieces for your store make sure to get in touch with one of the popular running apparel manufacturers. Make sure you invest in such clothing pieces that'll allow you to perform comfortably. Thus, read on to know about the different types of beginner level running clothes you can invest in.
Running Shoes
When you're starting out with your first running workout, make sure to select the best running shoes for yourself. Make sure to select such shoes that has a great cushion underneath and the soles are breathable as well.
Similarly in cause of the socks, it would be advisable to ditch the cotton variants. Make sure to select only such pieces that are made with using only artificial fabrics. These are highly breathable in nature and provides ultimate comfort to your feet as well. Ankle length socks are best as will cause less blisters in your feet and ankle.
Technical Running Clothes ( Outerwear )
Cotton fabrics are at the top of the what not to wear list. It is because once the cotton fabric gets wet, it stays wet for a longer period of time. Hence, it would be ideal to wear clothes that are made with a blend of cotton and artificial fabric. In fact artificial clothes are highly performance oriented as compared to natural fabrics, especially when it comes to fitness clothes.
Thus, it is advisable to wear such clothing that will be extremely sweat-wicking, breathable and allow you to workout flexibly. In fact for the hot weather conditions, you can wear such clothing as it is effective in providing you with comfort and safety.
In case of apparel like jackets, make sure to select pieces that has mesh panels. This will allow you to run comfortably without any form of restrictions.
Make sure to select the correct innerwear. A comfortable innerwear can go a long way in helping you run without any kind of discomfort. Sports bras that with the correct cup size and stretchable band is perfect for providing support to the breasts.
Running Pants
Running pants that are made up of a compression material is highly advised for the beginner level athletes. These help the muscles relax and prevents any kind of inflammation or injury. Hence, select leggings that is made of a compressed fabric. Similarly, breathability of the fabric type is equally important. Therefore, select leggings that has mesh patches as it will allow the air to pass through.
Running Gear
Running gears like fitness trackers, goggles &even caps are great additions to your activity. The fitness tracker will ideally help you to keep a track of your steps and heartbeat as well.
Caps are great for protecting the hair and your face from the sunlight. Don't miss the goggles as well, as it will protect your eyes from the rain and dust particles in the air.
Hence, retailers who want to include exclusive performance oriented wholesale workout clothing in their store, can get in touch with one of the popular sportswear manufacturer UK. All you need to do is have a look through the clothing that the manufacturer has in store and select the pieces accordingly. You can even avail discounts on the selected apparel products, hence hurry.