Tips For Picking Out The Best Utility Gym Clothes For Your Wardrobe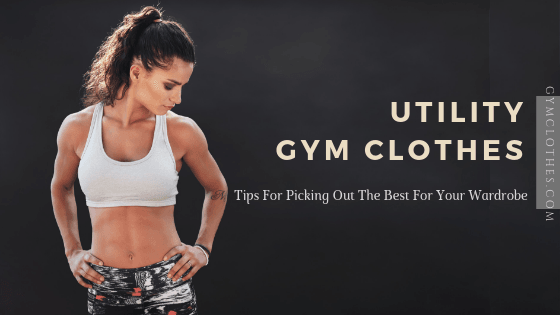 A lot of us are mostly baffled by the amount of choices that we get when we tend to buy clothes. The reason for this to happen is basically because we are not sure ourselves about which and what should be taken back home with us. The lesser the interaction with the fitness world the larger will be the ambiguity towards buying new workout clothes. There are quite a few things to keep in mind when you are walking into the private label clothes manufacturer store. If you are unsure about these small little nuances then you might just get the whole purchase go in vain.
If you are seriously rethinking your lifestyle choices and preferences till now, you should not waste more time lying on the bed contemplating with yourself constantly about your next move, and actually 'move' your lazy buttock to the gym as fast as you can. You will find a boost in confidence and your self esteem will rise the moment you see yourself developing a tinge every day. This keeps you motivated to go to the gym regularly, and by the end of the month you will see yourself addicted to fitness. To choose the right pair of gym clothes is very important as this ensures your proficiency and performance at the gym. You can always choose baggy old clothes for your gym, but that won't let you go for long.
There are certain little details that you need to keep an eye out for while choosing the perfect gym wear for you. Read on the blog below to know more about them.
Hammer in your head to get the best skin touch fabric for your gym wear. This will ensure improved performance at the gym, keeping you absolutely dry on the inside even if you are sweating on the out.
Try out compression clothes as your next gym wear. These clothes are specially manufactured to get the most out of the wearer. They are extremely skin fit, but the spandex fabric blend makes them very comfortable in spite of their body hugging nature.
Compressions pants are also an absolute winning material for your gym, wear these on your leg day and you will feel the compression working against the muscle inflammation, resulting in stronger firmer legs, which will enable you to go on for at least another set or two.
Try the new quick dry workout vest which soaks up the moisture very quickly leaving you dry every time. This will help you in maintaining a seamless workout routine throughout.
Always make sure to carry a hoodie with you every time you finish your workout. This will make sure that your body is not cooling too fast from being hot for so long. This drastic drop in temperature can cause muscle fatigue and other internal damages which cannot be regurgitated afterwards.
Try wearing shorts for your gym, a lot of people prefer track pants which is absolutely A okay and a personal preference. But to get maximum maneuverability, render to shorts. This will give flexibility and will leave your legs free which will help in a hassle free workout.
Retailers looking for the perfect collection of wholesale workout clothing should check out the lines of gym clothes offered by famous private label athletic apparel manufacturers to get the best design and desirable product quality for their bulk buy.