How Sports Wear Is Becoming Better With Gym Clothes Manufacturers!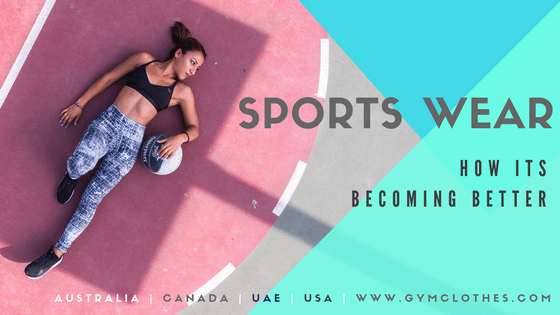 Gym clothes manufacturers are working on sportswear to make sure that each product finds its right place in the fitness industry. But how are they making it happen while having to constantly deal with the competition that is going around in amongst contemporaries.
In this blog, we are going to take a look at some of the ways in which sportswear and workout clothing wholesale is being enhanced by these manufacturers. Want to find out? Let's take a look –
1. Ventilation Has Improved
One of the best things about sports clothing today is that manufacturers have found a way to improve the ventilation in the clothing. This had made it easier for sports athletes to perform better in general and stay longer in the clothing without feeling any sort of uncomfortable. Ventilation is one of the main integrations that are necessary in quality gym clothing and if you want your stores to be stocked with the best stuff you can find with manufacturers, then get the new ventilation tech ones.
2. UV Protection Is Now Natural And Artificial
The importance of UV protection in wholesale gym clothing is indispensable. Why? Because almost all sports involve going out in the sun and competing with other teams. With UV protection this becomes less dangerous and athletes do not have to worry about how they need to apply sunscreen lotion on their exposed body parts to make sure that they do not get any skin diseases.
In fact with bamboo fabric now offering stretch and UV protection at the same time, it is no difficulty for people who like to wear organic clothing as compared to microfiber variation.
3. Getting The Latest Light Weight Tech In Play
Light weight technology is an essential part of the whole sports clothing necessity – because there is going to be a lot of moisture that athletes cannot work with otherwise. This is why every fitness clothing manufacturer has collaborated with research and development fabric scientists who are going to make their clothing more and more lightweight.
Also, light weight makes it easier for athletes to move faster and that is what creates the right kind of criteria for top quality sports clothing.
Now that you have a fair idea of how sportswear manufacturer companies are making it easier for men and women athletes out there, what are you waiting for? Get in touch with one now and make sure you order the best quality!
AUDIO VERSION :