Discover 4 Latest Tank Top Trends For Women This Season!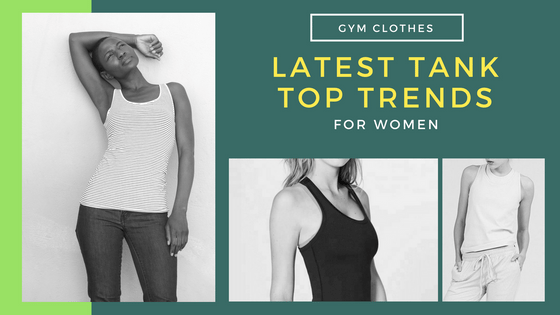 Tank tops have been a summer staple for some time now and there is a lot more that is coming up for lovers of this apparel. If you are one of the people who cannot get enough of this clothing and have more than a few colors of it stacked in your wardrobe, then this one is definitely the blog for you.
Here, we are going to let you in on a little secret – the 6 upcoming tank top trends that can make your wardrobe even more lovable. Want to find out? Let's take a look –
1. The T Shirt Tank Top
Combined with a loose fitting jersey type, the t shirt tank top is a great example of casual outerwear and can also be slipped in over your favorite sports bra. It comes in all kinds of colors, patterns, and designs and the right one will bring a lot of dynamic shades for your wardrobe.
2. The Tank Top With Bra
If you are always on the lookout for the latest trends in womens tank tops wholesale, then this one is more on the fashion side of the spectrum and is the kind of thing you would want to wear for your clubbing plans. It has thin shoulder straps and comes with some serious style statement and an inbuilt bra that is going to make the fit so much more comfortable.
The leotard print is often one that is associated with this one – but if you are looking for something more low key, then go for monochromes as well and the unibody fit is the one you should vie for.
3. The Crop Tank Top
Another variant that is often coupled with sports bras and worn to the gym, the crop tank top brings in style and functionality with best wishes from fitness tank top womens manufacturers.
It is available in all kinds of shades, but you would pair the white variant best with a colored sports bra – which is just style on point from every point of view!
4. The Waist-end Camisole
The pun in the name suggests it all – these wholesale camisole tops are made for the bold and beautiful. Also, if you want to flaunt those hard earned abdominal muscles. You can turn it into a very badass costume with skinny jeans, combar boots, and a flannel plaid shirt on top of it – just so your style is on point! These are also available in many colors, but the one you would want is the black or other neutral colors.
These are the 4 latest trends in tank tops and camisoles and if you are a fan, you have to get them all. Once you do, your summer wardrobe is going to get a much bolder touch and be the reason of envy for your friends!
AUDIO VERSION :