4 Ways To Turn Up To The Gym Like A Hollywood A-Lister!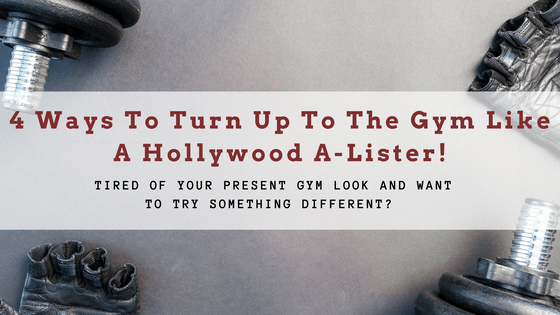 Hollywood A-listers are cool people and everything they do seem to have become a knack for the rest of world. With the athleisure fashion story taking over the world, these celebrities are inventing new looks for the gym and fans just cannot have enough.
So, we thought we will help you out and give you 4 tips on how to turn up to the gym like a Hollywood A-lister! Remember, it is not going to be easy, but with our guidance and the right wholesale fitness apparel retailer it is not a distant dream! Let's take a look –
1. The Big, Bad And Mean Rock Look
Dwayne 'The Rock' Johnson is a phenomenon ever since he has been in the WWE and now he is turning Hollywood upside down like never before. To carry off his intensity and meanness when it comes to giving your 100 per cent in the gym, you need a sleeveless muscle tank top and a sweat hoodie to keep the headphones in place while you run, jump, lift, fly and conquer. Go for knee length shorts and get the calves going crazy, every time you push!
2. The Chris 'Thor' Hemsworth Gym Look
If you have seen the latest Avengers movie, then you probably know what a massive gut Mr. Hemsworth is. However, the A-list Hollywood star likes to keep it simple during his workouts and all you need to pull off his look is large arm hole vests and a shorts. In fact, if you are feeling bold about your newly perfected summer body, you might as well try his slick au naturale topless look paired with comfort gym shorts! The perfect way to show off that Apollo's Belt that you worked so hard to get!
3. The Will 'Ali' Smith Gym Look
One of the finest actors and biggest superstars in the world, Will Smith is all about smile, personality, and a great body to match with it. The 'Pursuit of Happyness' star has carried of physically demanding roles in many movies, but Ali (the biopic of legendary boxer Md. Ali) seemed to have cemented his place as an all time great. Will likes to keep it simple in the gym and his black cotton gym vest paired with black track pants and sneakers is a classic that will never go out of style. So, the next time you hit the Smith machine for a session of benches or squats, you know what you should be wearing!
4. Arnold 'Terminator' Schwarzenegger Gym Look
No list of Hollywood A-listers who hit the gym is complete without the man himself – former 7 times Mr. Olympia winner – Arnold Schwarzenegger. In his 60's today, Arnold kept it intense and simple with long tailed cotton gym vests with the thinnest shoulder strap and large armholes. The billion dollar body was shown further with thigh high shorts that exposed the best of those tree trunk quads and if you are one to go old school and combine mass and aesthetics, then this look is definitely for you! You can find his gear with any workout clothing wholesale retailer around you.
So, these are the top 4 looks we put together for you, to help you hit the gym like anyone should – a boss! All of the clothing is easily available with your athletic apparel wholesale retailer – just keep in mind to get the best quality and you are good to go.
AUDIO VERSION :