4 Trends To Portray A Refined Athleisure Look In 2018!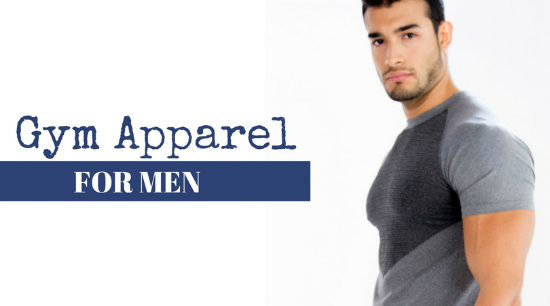 Just when you thought that the time for your tracksuits and hoodies were over, athleisure reminded us that it is here, still here, and not going anywhere. According to the prerequisite of the athleisure, bold colours and loud clothing are a necessity. But as a reminder again, this is limited to the women's section. For men, it has been more about finding the balance. It is more about wearing sportswear in conventional colours making the ensemble visually appealing. Comfort and functionality has been the winner duo in the male circuits and it is supposed to continue this year as well (and maybe even beyond).
Keeping the basics same of men's athleisure trend, four new rather renewed trends (style, colour, patterns and everything inclusive) have been introduced. To get a good understanding of them, read on.
The Active Retro Sportswear
Unless you are absolutely shut out from the rest of the world (which is literally not possible), you should be aware of this fact that sportswear has been one of the most recurrent trends in men's fashion department, especially in the last couple of seasons. The 80s inspiration continues in 2018 with key pieces like nylon jackets and trousers grabbing everyone's attention. Bright colours like orange and green along with quirky prints have been making quite the hubbub. Team the retro pairs with a classic bomber jacket or a vintage denim jacket, these active wears are here to stay for 2018.
The Neutral Tracksuits
When it comes to gym apparel for men, the balance between neutral shades and vibrant ones have always played an important role. Last year saw the deployment of the subtle tones in the tracksuit department, making it an elusive style statement (thanks to The Fresh Prince of Bel Air) and this year is going to be no different. However, you can use layers to make it more interesting and dramatic. To pull of more laid back look (which tracksuits carry in their principal designs) use earthlier shades for it will give a more spring/summer finish.
The Formal Athleisure
Athleisure is a thing for both the genders (not being sexist or feminist at all!). However, for the masculine population, the approach has evolved with every passing season, more than their counterparts. More of Ryan Gosling and Tom Hardy made the trend sophisticated and polished. So sporting a bomber over a pair of sweats and t-shirts is totally sexy (drool-worthy, in fact!) more and more pieces are being accepted as gym clothes mens which has definitely widen the scope of the trend. Hoodies, jackets (all kinds), sneakers and tracks are all in!
Subtle Patterns
As mentioned earlier, subtlety has been the key for men's clothing circuit. And following the same trend that has been reigning for years, the athleisure has been incorporating delicate prints that have been easy on the eyes. Checks, stripes and even prints (not overtly loud ones though) are being used on the different fitness clothes to create unique results. The motifs and themes used on the t-shirts and tracks have become clearer, making the addition all the more meaningful.
Athleisure has been in action for quite some time now and there is no stopping it! It is a movement that has devoted followers, who are dedicated to every move, every piece of cloth produced by prominent retailers. Gym clothing for men has definitely improved and will keep up this upward surge. You can make a purchase at reasonable prices from the retailers.
Audio Version :