4 Fitness Tips That Every Trainer Wants To Give To The Beginners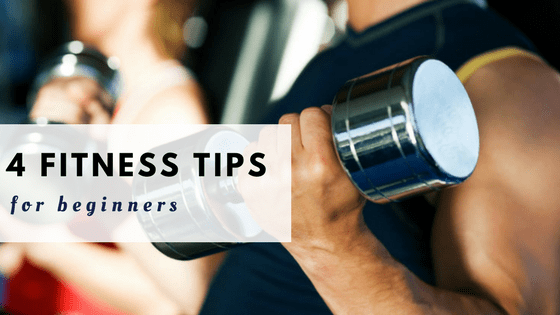 As we welcome 2018, the fitness trainers have some tips and advice for the beginners. These novice people who are just beginning their fitness journey often make mistakes which not only ruin their performance but corrode their interest as well. Just to ensure that doesn't happen, the experts have provided some great advice. Keep reading to know more.
1. First, Know Your "Why"
To begin anything, it is important to know why you are doing it in the first place. Adding why to your motive helps you find a more focused goal. If you are thinking to workout, ask yourself "why do I need to work out?" The answer might be varied and there is no need for comparison, but whatever be the reason, knowing it will help you emphasis on it. Whether for losing weight or trying to fit the healthy lifestyle; set your goal and follow it.
2. Invest In Good Clothes
This goes without saying but the wrong choice of clothes can actually ruin your chances of performing better. Different workout regimes require different types of workout clothes. Fitness clothes manufacturer know this and thus have inventories full of clothes that retort to different types of sessions. Also, the functional abilities of the clothes dictate a lot of your performance. Typical fitness clothes wholesale should come with a few qualities like moisture wicking, light in weight, breathable, stretchable and easy to wear. Yes, the style quotient is always valued, but without functioning apparel, your performance will never be up to the mark.
3. Consistency Is The Key To Victory
It is always better to work out for 45 minutes three days per week, rather than sweating for 2 hours six days a week, and then subsequently missing a week because your body refuses to agree with you. Consistency is what you need, not intensity. It takes a lot of time for the body to become consistent. Also, your body needs to get proper rest. Hence, make sure to be regular and stable if you want to get something good out of it.
4. Pick A Form Of Workout You Like (And Will Stick To)
Focus on a particular exercise that you enjoy. So if you have an affinity for running, it is better to run. If you love yoga, then let it be so. There is no hard and fast rule for going to the gym as a beginner. As long as you enjoy a particular form of exercise, progressing in the same will become easier. It will become easier to attain goals. If you wish to make big progress, then the best thing to do is go slow and do something that you particularly enjoy.
Thus, if you are just catching up on the fitness bandwagon, these points from the experts will get you through. Make sure you follow them closely to achieve your fitness goals in 2018. Fitness clothing wholesalers have an inventory that includes a wide variety of apparels. retailers interested to add them to their store collection can register online and place bulk orders to get the clothes at discounted prices.
AUDIO VERSION :
VIDEO :