3 Golden Rules To Remember Before Making A Public Appearance In A Tank Top
There was a conception – real men don't wear tank tops. And this conception existed for quite some time till someone decided to change it for the best. Tank tops are predominately fashionable and comfortable. True, wearing one can be tricky for if you don't wear it correctly the results can be catastrophic (understand the magnitude). So how to wear a tank top correctly? A question that bothers all. Well, don't worry for a list of tank top etiquette has been summarized as given below. Read on and break the conventions by making the tank top your summer staple.
Understand Its Dynamics
Mens gym tanks are much more than just a vest. It can be worn under shirts and t-shirts or can be sported as an individual clothing piece. The subtleties of a tank top make it extremely popular and sought after, especially when the mercury rises. When wearing it individually ensure to keep the rest of your clothing plain and simple as well. A pair of shorts will complement the tank well. Also, you can use different colors and patterns to experiment with the guise.
Show Skin – But Cautiously
Okay, so when you are wearing a tank top, you have to be mindful of showing the right amount of skin. This again boils down to the fact the fit of the top matters. The hem of the top should be right under the belt loop. The neckline should not give a peek-a-boo of your chest (that is just outrageous to look at). The tank top should fit your stature well and elevate your look without putting much effort.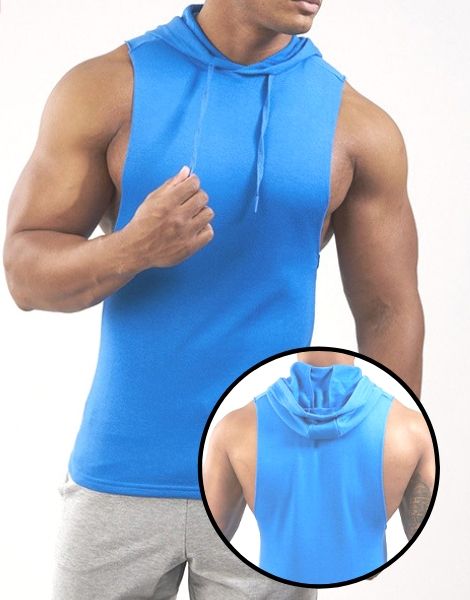 Pick The Occasion Wisely
Mens gym tops are exclusively worn by men to the gym. Yet, these tank tops are more versatile than one can fathom. Casually throw a shirt over the tank top, or wear it under a jacket, tank tops goes well with all. However, there are particular places from where you should refrain wearing a tank top. Beach, gym, hanging out with friends, going for an errand run sits well with tank tops, but if you are planning to visit a place more conventional, ensures you keep them hidden under other clothes.
Thus, stick to the rules given here and shine bright throughout this summer. Mens gym tank tops are available with top retailers who showcase a wide range of collection of the same in a variety of shades and textures. You can purchase them at a rate which is pocket friendly and make a stellar addition to your wardrobe.
AUDIO VERSION :