Gym Leggings For Different Types Of Body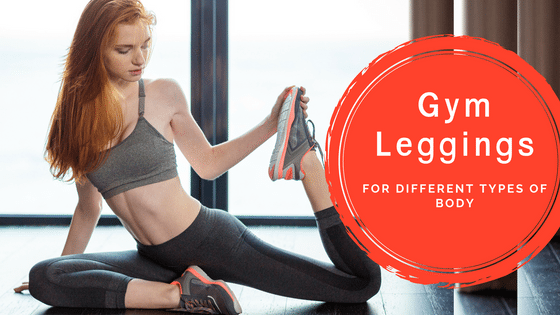 With the rise of athleisure trend, leggings have earned a major spot in our everyday wardrobes. But with all the colorful, cutout, and cropped styles out there, it can be tricky to figure out what actually looks good. Since leggings are designed for a practical purpose (breaking a sweat), comfort will always be the key factor of the outfit. But, for those of us who consider them an off-duty staple, however, knowing what fits our bodies best makes finding the ones that much easier. The best leggings for a curvy figure aren't necessarily the same as those with a more athletic shape, but how do you figure it all out? Well, wholesale fitness leggings manufacturer has come with a range of collection that is meant for women of different body types. So whether you're petite, curvy, or athletically built, you can feel confident that your leggings look great, no matter what you plan to do while wearing them.
Rectangle Woman
For women with a rectangle shaped body type, a cropped or long lower waist style is perfect. The ideal style hits right below the belly button, which is perfect as they make the waist look narrower and body more curved. It is also observed that that women with this body type can wear any colors or prints for this as well as matte metallics so don't be afraid to go bold.
Hourglass Figurine
High-rise is definitely the perfect style for the hourglass shape. The higher cut slims at the midsection hence making the waist look slender. Another tip for those with curves is to try a style with side-paneling, which gives a slimming illusion while elongating the leg. Colorful gym leggings of such style are available with concerned wholesalers.
Apple Baby
Mid-rise waist is best suited for the Apple figure. And while, lucky for you, both crop and long styles work with your shape, it is also recommending for staying away from prints. Instead incorporate mesh detailing in the low leg area if you want to go with something a bit more fun. In terms of colors, stick with something that's low-key and doesn't draw too much attention to the stomach or waist area.
Petite Formula
For anyone who is more petite, the ideal legging is a lower-waisted style and definitely a crop, which tends to elongate your legs offering a taller illusion. As for style, print or color blocking works best for this body type, or even being more risqué and trying cutouts.
Retailers can get custom leggings wholesale at great deals from one of the best manufacturers in the USA. All they have to do is shoot a mail to the help desk of the brand and they'll be directed to a catalog from where they can choose the products.