Workout Clothing Can Create Miracles In Your Life (Don't Believe That?)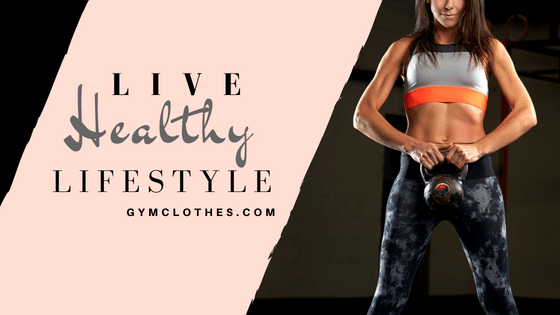 Contrary to the naysayers, miracles do happen. Not necessarily immediately, evidently and entirely, but they do happen! Ask hundreds of now-fitness enthusiasts who, once, only required a trigger to push themselves into taking up a healthier lifestyle. And this trigger, to everyone's surprise, came in the unlikeliest of forms. It came with an investment in high-quality workout apparels.
While it's well-established that the right gym apparels pack plethora of technical benefits, we never quite manage to look at it holistically. Yes, the superior quality fabric material that has high wicking and ventilation properties make working out in these tops, bottoms and outwear incredibly easier and more rewarding. However, there's another way to look at it. These clothes, to less of people's notice, are effectively known to turn procrastination into motivation.
Hear From Others…
"One of the biggest challenges for me was getting up early in the morning. But it was only one part of the problem. I would fail to run longer on the treadmill. And my working out efforts wouldn't last for more than 15 minutes at best.
Not that I wasn't trying, but it was too difficult. I certainly lacked the motivation. While I continued reading the motivation stories, quotes and even watch the movies, nothing really peaked my enthusiasm for long. And I would be back to phase one again. I was still trying but nothing seemed to work UNTIL the end of that year when we're all naively tasked to make New Year's resolution. I made one too. To get in shape and live a healthier life. It was a very vague goal indeed, but I took it seriously anyway.
Next day, what I did seemed to have made all the difference for me. I shoot my browser and ordered a costly pair of gym clothes and running shoes. With the delivery made, what happened was I felt much more prepared to take on the task. I had the right mindset then. And I also had the right gear to keep myself on track. I was automatically more motivated than ever. And unlike the regular time, this motivation lingered and lasted.
The day I would skip my workout, I would feel sad I am missing my targets even with the best-quality (and expensive) gears sitting at home. And there wasn't stopping for me. Day-after-day, I continued working out. Some days I struggled, others I enjoyed. But what mattered most was that I was sticking to my goals, and it was becoming a regular part of my lifestyle. I was motivated.
It has been 6 years since then. My lifestyle is entirely changed.
Having this shift in mindset is very (very) important. And for me, this mindset came from the unlikeliest of things. It came from my investment in workout clothes. Now I wouldn't necessarily encourage others to throw thousands of dollars in knickers. Because you need to click many points correctly. However, being prepared with the right clothes is an important part of the process" – Maddy Carey
Note: This story was emailed to us by one of our customers. It is also published on few online forums.
Are You Looking For Fitness Motivation?
There's a reason why the demand for workout clothing wholesale has increased in recent times and so many apparel business owners are stocking these in bulk. There's a reason why fitness coaches swear by gym wears. And there's definitely a reason why athletic apparel wholesale business has spanned into a billion-dollar industry. Because, such high-quality outfits not only provide people the higher rewards from their workout sessions—but they are also (unexpectedly) a miraculous source of motivation.
So, if you're looking for fitness motivation, hunt yourself down a good retailer that has a high-quality print or wholesale blank fitness apparel collection. This investment could turn your life upside down.
AUDIO VERSION :