Why Private Label Fitness Clothes Sell More Than Anything Else?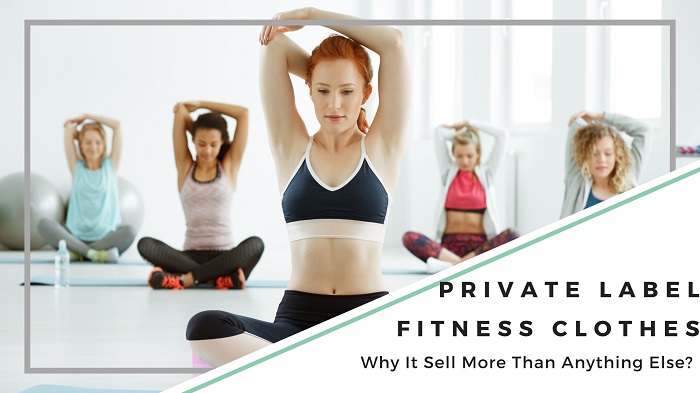 Private label clothes are making quite the jump in the sales department of athletic wear companies and a lot of people do not seem to understand why! What is it about private label clothing that makes it so acceptable? Even more than regular clothing?
In this blog, we are going to look at some of the main reasons as to why private label fitness apparel manufacturers seem to be gaining leverage over their apparel manufacturing contemporaries. Interested to find out? Let's take a look –
1. It Has The Latest Design Ideas
The thing about private label clothing is that they are always taken care of by professional designers who are constantly experimenting and implementing latest technology and styles into the clothing. This makes private label clothing always up to date with the latest designs and that is what makes it very interesting.
People love to stay relevant and yet be unique in themselves, and that is something private label clothing facilitates very efficiently!
2. It Reverberates With Exclusivity
Another factor that works in favor of private label activewear manufacturer is the fact that these clothes always reverberate a certain exclusivity. Private labels are always making limited edition athleisure clothing and these stocks do not last forever – making people very eager to score their own before the whole set is lost in a sea of capitalist consumerism.
However, when you think about it, private label brands are not complaining!
3. It Is Also Looking To Merge With Big Merchandise Brands
One of the main reasons why people cannot get enough of private label brands is because these labels often tend to merge with private label brands to bring out new collections. From sports car collections, to comics, and superheroes, there are plenty of options that private labels take advantage of.
This in turn makes these enterprises more associable with their customers – and that is something that works in favor of them! So, if you have a crush on ironman and an athleisure private label brand comes up with a marvel collaboration, it is going to be a chance you cannot miss!
These are the reasons why private label leggings, jackets, tees, and shoes among other apparels have become so sellable today! In fact, if you have not yet gotten yourself some clothing options from private label sportswear manufacturers and retailers, you should hurry, because your favorite stocks are not going to last forever!