Why Making Your Private Label Brand Aligned To A Theme Helps!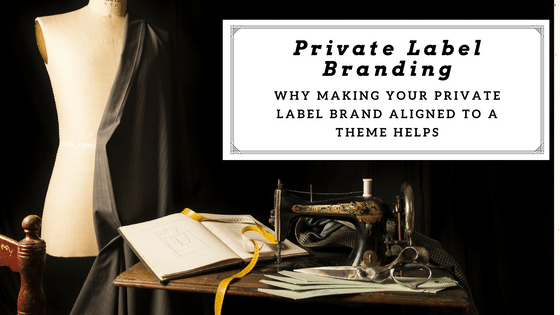 Private label brands are sprouting up from every corner of the street and people are having a tough time picking their choice, or even understanding why one is better than the others. But in this life of competition, how does one even get noticed by the right kind of people?
It is a well-known fact that private label clothing is always priced a tad higher than regular clothes, and there must a reason that will make the client's pay extra. But what could it even be?
Private label activewear is the taste of a niche audience, and to get their attention, you need something to stand out. That is where private label themes come in. You could have one or multiple, but each one of them should be associating with something that people actually care about. It could be anything from saving the environment, to tickling the cones and rods of the animal lovers with a fauna themed wear – whatever it is, it should be approachable and associable! And now, let's take a look at how that is likely to help –
1. Let The Strong Message Do The Talking
Suppose you have a themed private label collection of fitness apparel that stand with the environment lovers and ask other people to care about the big blue planet. Sounds great right? Well, it is, and it's also going to make people who do care about the environment come and buy from your collection, so that their wardrobe sends a clear message to people around them of their responsibilities.
2. Upping The Appeal Quotient
People have specific tastes and somehow they want the world to know about it – well, at least the good ones. Your themed private label fitness apparel collection is going to appeal to this niche and make all the difference. You won't have to drive yourself nuts to get people to come and check out things at your store – the likeness in tastes is going to do it for you and that is definitely one slick marketing strategy you can come up with as a retailer.
3. Price Tags Get The Steady Nods
Blank and regular private label apparel will never be up to the price tag, no matter what quality it comes from. This is where a theme comes in and makes it super easy for you. These collections are now about something, and people will be willing to pay for being a part of the movement.
Belief systems are what make individuals who they are – and when you have clothes that are synchronized with it, it makes a stark difference, and people are willing to make their own, even if it costs a little more.
4. Sweet Reminders For Shouldering Responsibilities
This one's like an additional perk, but no less important when it comes to private label athletic wear. If you have something as a retailer that you want the world to care about, it could be walking instead of using your car for short distances, or trying to protect animals, or anything of that sort, then you can implement that in the theme by getting it customized by the manufacturer.
And the message is going to reach the people, and it might even change their minds a little bit.
But, all in all, it will be a great exercise in getting to sell your private label collection better and faster than you usually do. It is because of the above reasons that private label collections do actually make a difference when they are themed to something to your sales graph, and even to the world!
AUDIO VERSION :