Why Activewear Is The Next Goldrush Of The Sportswear Industry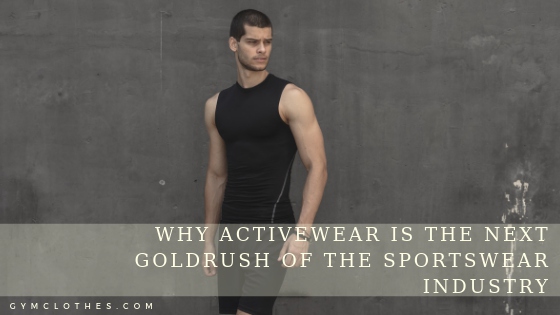 The evolution of activewear has been defining trend of this decade in apparel and footwear. Activewear, the latest fad in the fashion industry has captured the imagination of the masses by very smartly bridging the gap between sportswear and casual fashion wear.
Now a category and segment of its own in the fashion industry, it's been the subject of much intrigue and interest for a long time now. There are plenty of reasons for activewear wholesalers to smile because of the boom in demand for activewear products right from yoga pants to shorts to gym stringers to jogger pants and wholesale workout clothes.
Here a couple more reasons why activewear wholesalers and sportswear manufacturers are all set to laugh all the way to the bank.
Best Of Both Worlds
Best described as the meeting of two distinct worlds of workout clothing and leisure wear, activewear has beaten all estimates and predications to emerge as the ultimate gym apparel. Activewear is not a fad anymore, it's a lifestyle which has the backing of top activewear wholesalers, sportswear manufacturers, celebrities and fitness professionals and enthusiasts around the world.
Estimates Say Activewear FTW
The market and industry insiders also unanimously believe activewear is here today as they sportswear to be the fastest growing category within footwear and apparel over the next five years. Activewear, designed to be worn both for everyday use and for exercise, is becoming a part of everyday consumer lifestyle and commands a solid market share of the sportswear market
Backing Of Industry Giants
As activewear transitions from a fashion trend to a lifestyle movement, the top sports wear manufacturers are putting all their weight and ingenuity behind this segment to grab a bigger pie of the market share and make hay while the sun shines on the defining trend of the decade.
Changing Consumer Preferences
Consumer interest veering towards experiences rather categories and industries. The boundaries between the sportswear and fashion industry are all set to blur even more as activewear becomes the driving force of an entirely new way of dressing.
Recommended Read : How Sports Wear Is Becoming Better With Gym Clothes Manufacturers!