What Your Wholesale Gym Wear Needs To Sell In Retail?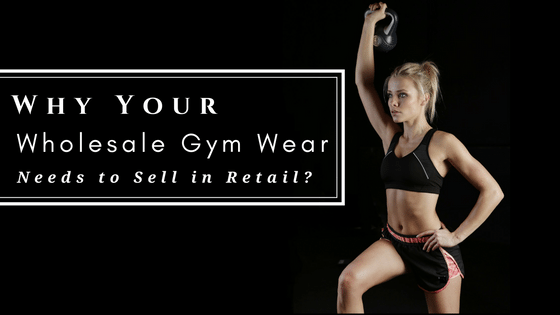 Style is an ever changing machine and retailers are always on the lookout to get a whiff of things that are going to work for their business. However, when one keeps the fashion part out of the question, there are still some basics that need to maintain in order to make them grab the attention of clients. Want to know what they are?
Well, you are in luck. This blog is going to discuss some of the wholesale workout clothes basics that your collection must have in order to be adored. Interested? Let's find out –
1. Ventilation Is Key
The last thing a workout clothes can afford to be is stuffy, because that is going to be a serious performance hazard. Therefore, it is of absolute importance that you have a fitness clothing collection that gives a good vibe to your customers and makes them feel light and airy while sweating it out at the gym. A good way to mark a well-ventilated cloth is the presence of mesh nets in the clothing and it keeps things far from stuffy even during the most rigorous sessions.
2. Stretch Cannot Be Compromised
A fitness clothing manufacturer that makes workout clothes without the right amount of stretch that actually makes it functional becomes a joke. And there is no point explaining how that is going to affect your sales graph. With the advent of fusion fitness, producers have to concentrate on making clothes that are good for the gym, yoga, cross fit, and running – that is the only way they can make it saleable. And stretch makes a big part of the process that cannot be meddled with at all – so always pick clothes for your fitness apparel retail store that have some stretchable microfiber fabric like spandex or elastane in its make – that is the only way they will stretch well!
3. UV Protection For Skin Care
With ozone holes popping up everywhere in atmosphere and environmental degradation becoming a regular thing, workout clothes need to be UV resistant if they want to be worn for outside workouts. And that is the reason why you should always opt for that kind from your manufacturer – also it adds no extra weight or uncomfortable vibe to the clothing, so should you not opt for it?
These are the 3 things that you should check for in your wholesale gym clothes bulk orders to make sure that it is going to check all the boxes with your customer. When it comes to workout clothes, style definitely matters – but what matters more is the functionality of the clothing and that is what you must deliver to your clients. So, the next time you are placing bulk orders or checking samples, you should have a few things to look for – especially if you want your own racks to sell!
AUDIO VERSION :