Trendy Workout Outfits Women Can Invest In This Year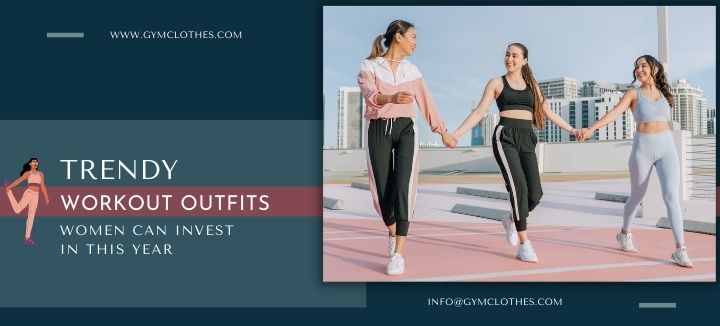 It's time that you ditch the regular workout clothes and opt for the appealing variants to amp up your spring-summer workout game. The key is to look for such clothing pieces that will not only be comfortable for your fitness routine but stylish as well.
Hence, one of the popular ladies gym wear wholesale manufacturer has come up with a unique collection of clothing that you can have a look at. Meanwhile, read on the blog below to know more about the trendy outfits.
The color mint green is in demand. You can find a plethora of women's workout clothing pieces in this shade. Women are increasingly flocking towards this shade simply for its cool toned aesthetic. You can either opt for a monochromatic look or stick to something in contrasting tones.
Workhorse fabrics has garnered the spotlight this year. You can browse through a number of designer fitness clothing pieces that has been made with artificially modified fabric pieces. In fact you can also find outfits that are being incorporated with nano-technology features.
If you like to sport a retro style and want to imbibe it as part of your fitness clothing style and look for unique prints like polka dot, tie & dye, etc. In fact the denim printed leggings have also become super popular amongst the millennials simply for its versatility of style. You can wear these leggings not only as part of your workout routine but athleisure style as well.
Workout co-ords are the new cool. You can look for a sports bra and leggings set in bold prints like animal aesthetic or even tropical prints. However, you can choose to opt for the monochromatic route as well.
When it comes to workout clothing the best way to experiment with your style, especially for the beginners is by opting for appealing leggings . Hence, think about mesh, glitter and even trendy leggings with leather patches.
Retailers who want to bulk order wholesale gym clothes can contact one of the popular manufacturers. Browse through the large collection of clothing, select the required pieces and state the bulk needs to the help team for the same.