The Emerging Activewear Trends You Need To Lookout For!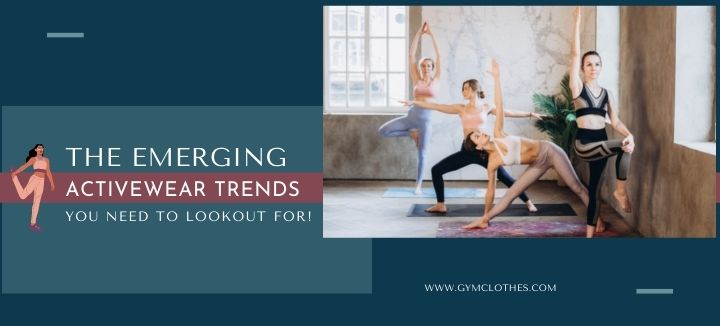 The activewear industry has grown in leaps and bounds in the past few years. People are increasingly looking for such apparel pieces that are not only appeal but versatile as well. Manufacturers have come up with wholesale activewear that is incorporated with nano-technology features to alleviate the workout routine of the fitness enthusiasts. Therefore, read on the blog below to know more about the upcoming activewear trends that has taken the industry by storm.
Men wearing leggings wasn't so common a few years ago, but it's now becoming the norm both in the gym and out of it. In this new age of bending gender norms, men are saying yes to wearing what was once an exclusively female fashion item. Men's running leggings can easily be worn under casual shorts for a fashionable and acceptable look whether you're at the gym or not.
Wearing a loose flowing yoga top is nothing new, but by styling it over a colorful sports bra can help you create an effortless look which can be worn from the gym or yoga studio to lunch or coffee with friends. Yoga tops for women are getting their own identity and there is now more choice than ever.
Women's black leggings are timeless, but it's now becoming socially acceptable to wear them instead of traditional trousers or jeans. High waisted leggings are here to stay because they cinch your waist, skim over problem areas, and hold everything in while looking wonderfully stylish.
Taking your activewear out of the gym is a big trend and wearing women's activewear as casual wear is easier than ever with the stylish designs, luxury fabrics, and modern twists on old classics. Being healthy is desirable and one of the reasons why activewear has grown so much in the past few years is because being seen out in activewear shows you take care of yourself by exercising and have the time to pamper yourself.
Contact the sought after supplier in USA to invest in private label athletic wear for your store. All you need to do is look through the vast collection of clothing and select the apparel pieces you wish to invest in. You can also opt for custom design services to curate signature apparel pieces for your brand's collection.