How To Start E-commerce Business With Blank Fitness Wear!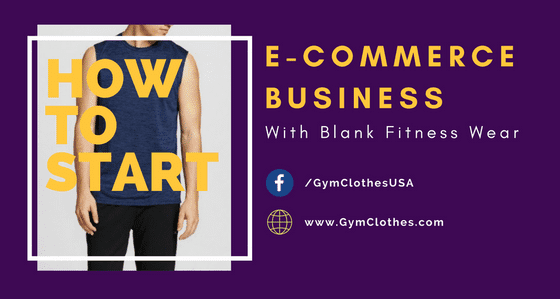 E-commerce websites are pretty commonplace now with more and more people adding their sense of fun and quirk on the internet. In fact, it is a perfect way for someone to show their world creativity, with their business sense.
Here, this blog will help you do the same and start your own e-commerce site and athleisure label with the help of wholesale blank fitness wear. If you got the idea, let's get things kicking and started.
Chalk out a plan of opening a website, Facebook e-commerce page, or Instagram page to start off. It's pretty simple; all one needs to do to own a website is buy a domain name, select appropriate hosting facilities and get maximum server security since transactions are going to happen.
After all of the technicalities are done, it's time to select a manufacturer for your blank wear orders. You can check online and get numerous options, but always go for repute rather than other things. Make sure that your manufacturer has good delivery options, gets you bulk discounts, and has the infrastructure for quality.
One could also opt for fitness clothing distributors for blank clothing, but it's more or less the same thing. In fact, it might even be a little more affordable with the wholesaler.
Find quirky designs, quotes, and art for your blank fitness wear. This way, you will create something unique and spiced up that people are looking to buy today. Try anything from superhero and television series quotes, stand-up comedy jokes, to regular tribal and abstract art. It all depends on where you are looking to make the sale and what that crowd enjoys in general.
Upload prices, pictures, and sizes of your blank fitness tees and shirts. In no time you will experience considerable traffic who will start buying from your website. Keep all payment options open and secure. Remember, all clients want security.
Keep your e-commerce design indexed, categorized, and easy to navigate. That way, people will make it to your desired products faster than usual and purchase rates will increase.
These 6 points are an easy guide to owning an e-commerce site with ideas of innovative designs on blank wholesale fitness apparels. However, keep in mind to always have a strong website backend and make deliveries on time.
Increasing user experience is the base of any business model and you need to do just that. Now, you can finally stand out from the crowd and start being your own boss. Keep things real and unique, and who knows what you might be able to achieve.
AUDIO VERSION :
VIDEO :