Why More Retailers Are Gravitating Towards Stacking Up Wholesale Fitness Apparel?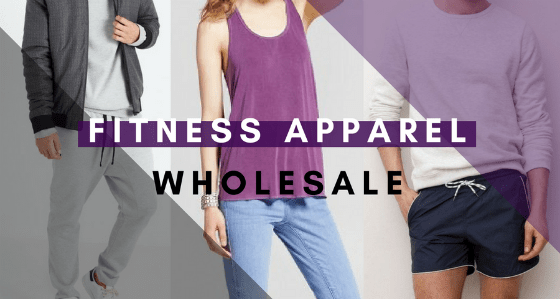 Retail apparel business is showing a definitive mass trend that is being polarized towards wholesale fitness apparel. However, the question is, why are so many apparel retailers making their way towards having similar clothing collections?
The answer lies in the analysis of the current athleisure trend. Every week or so, more people are joining in their quest to become fitter and transform their lives. It's a great global revolution that has only been made possible by social media.
Today, a man or woman in some remote country can get their diet and exercises administered by the best fitness professionals in the world, thanks to the internet. Thus, people now have more hope and courage when it comes to taking the leap of faith.
But fitness worship cannot be done comfortably in regular clothes and people inherently need specialized fabrics and designs to workout in maximum comfort.
It makes good business sense for fitness clothing distributors and retailers to stack up on these as more and more people incline themselves towards a better life.
But, even then retailers too are often faced with issues that become difficult for them to tackle. One of it is narrowing down on the right manufacturer. While all of them seem great online, or otherwise, retailers must identify the qualities that will specifically benefit them.
Getting a realistic idea of these features can be hard, but not impossible. Especially, if you know the parameters to check for or the benefits you require.
Here are a few that will definitely be of help in the selection process –
Getting The Right Quote
As a retail business owner, you cannot deny the importance of budget and your desired profit margin. Since, retailers are buying in bulk, they can ask for quotes from the manufacturers after pitching in their design suggestions, color variations, and total requirements.
It is an integral and primordial part of the whole process that will make or break a manufacturer – retailer business deal.
Delivery Time
This one is amongst the top commandments of retail business. In the apparel industry, you must be on time in releasing your athleisure collections for different seasons. A day or two is far too late can hurt you a lot.
Don't make that mistake and focus on the delivery dates; also, it is a good idea to keep a few days in hand during time of delivery, just in case.
Don't Forget Basics
People have probably skipped shops in spite of their brilliant collections because they missed out on basics. Getting wholesale blank fitness wear in a variety of colors is a great start. Remembering that a lot of people buy fitness apparel for fitness is very important.
So, this is why so many retailers are shifting their focus towards athleisure in recent times.
For retailers: Keep these 3 tips in mind while going for your manufacturer and business will go down just fine.
AUDIO VERSION :
VIDEO :