Performance Features You Need To Look For In Quality Fitness Clothing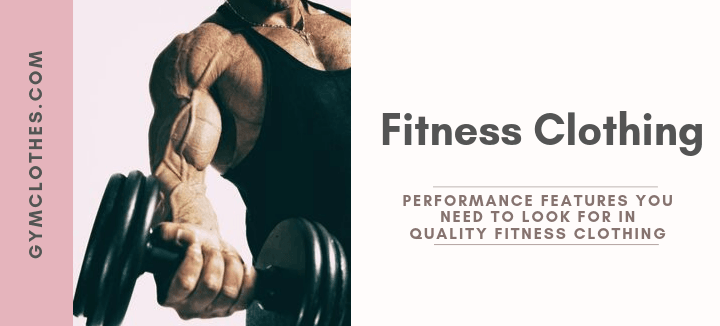 The ideal fitness wear should consist of certain qualities which will eventually render it as performance clothing. Therefore, you need to bulk invest in fitness clothing wholesale that is incorporated with the best functional features for an effective workout routine.
You can even opt for designer athleisure wear which is a super favorite amongst the millennials simply because of the stylish appeal. Thus, read on to find out more about the same in the blog below.
Compression Outfit
Clothing with classic compression ability is a must have for those people who are associated with a serious workout regime. You can wear these clothes for a high intensity workout routine as well. The compression ability helps to prevent the production of lactic acid in the muscles. This eventually helps to prevent the possibilities of cramps and even inflammation.
Anti-Microbial Clothing
If you're working out in the outdoors for a longer period of time then chances are that you'll sweat like crazy. Hence, in this case, if there's one thing that will help you from the disastrous situation then it definitely has to be the anti-microbial clothing. These clothing are lined with a silver molecule incorporated layer which eventually helps to prevent infection caused by sweat caused bacteria.
Sweat-Wicking Ability
Sweat-wicking clothes are like a blessing in disguise. Too much of sweating during the workout session can make the entire experience tiresome. However, the moisture wicking clothes helps to wick away all the sweat from the body thus keeping you dry and comfortable throughout the period of your workout regime.
Sun Blocking Abilities
Have you ever experienced sun-burnt or tanned skin under your clothes during an extreme workout sessions in the summer season. This can be both painful as well as inconvenient. Hence, it is important for you to adorn such clothes that are being incorporated with nano-particles of Titanium-Di-Oxide and Zinc Oxide which eventually protects your garments and your skin from sun-damage.
Retailers who wish to include custom jogging suits in their store can definitely get in touch with one of the popular fitness clothes wholesale suppliers. Browse through the large collection of clothing, select the required pieces and state the bulk needs to the help team.