Must-Have Men's Workout Gear For Winter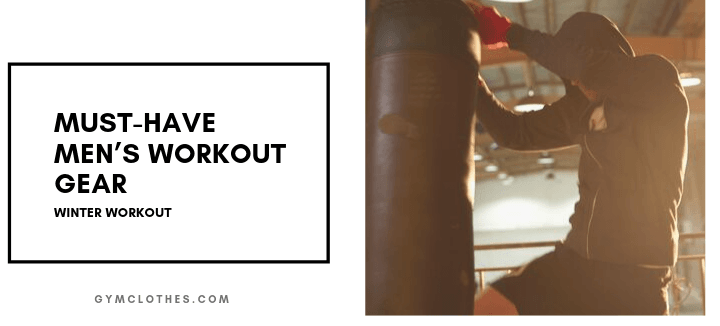 If you strive to maintain your fitness level even during the cold winter months, then probably the best advice is to get equipped with the right gear. Wearing comfortable, safe, and resilient clothes during the long, cold months will certainly give you the necessary boost even when the going gets tough.
Even if you are going to have more rest days during winter, you need to be adequately dressed for the days that you designate for a workout. Luckily, choices are abundant for winter workout gear that will enable you to fulfill your goal, so here is the guide that will surely help you.
Comprehension Gear
You need hyper-warm compression tights in the first place that will keep you warm and safe while tiring in the freezing weather. Comprehension tights, as well as compression sleeves, can be worn under your regular tracks as the first layer before the pants. Comprehension gear is aimed to hug the body, keep it warm and your muscles protected.
If you get quality copper compression gear not only will you not experience discomfort, but with a copper component, you will increase the durability, warmth, and safety of your winter gear.
Long-sleeved Shirt
Before you head out exercising in the cold weather, you need to have a solid base layer. Every athlete will love the long-sleeved shirt that is breathable, comfortable, and warm, so strive to find one that combines it all. Most guys will certainly prefer shirts where they can show off their muscles, but during cold winter months, you need to put your health on the top priority. Get the right fit, and choose long-sleeved shirts that have wicking and breathing capabilities.
Gloves
If you plan to your regular workout regime, then you will probably do some form of cardio. Most men prefer running outdoors even when the temperatures are sub-zero. One of the best gear suitable for numerous winter outdoor workouts are running gloves. By getting a pair of fleece-lined, rain-resistant running gloves, you will remain super warm, plus even look stylish. Most gloves are meant to handle the sweat your hand produces while fighting the winter cold, so they are perfect for an outdoor workout.
Undershirt And Top Layers
No matter the weather, as you train you to sweat and even tend to get too hot during a certain workout. Maybe one of the safest and most useful advice is to wear a stringer or some type of undershirt underneath your shirt or sweater.
The key is to dress in layers. Opt for a comfortable waterproof anorak, sweatshirt, a hoodie, a jacket or a vest that would enable you to move effectively and give you much-needed insulation.
Hats And Beanies
Even if it is of utmost importance to keep your whole body properly warm while working out in winter, keeping your head and ears toasty may help you maintain your overall health.
Various shirts, tights, and sweatpants are a must if you wish to train outdoors, but wearing the right accessory will not only keep you warm and protected but even enable you to look stylish. Best hats for men are those that fit. Go for a black beanie or regular woolen hat.
Socks And Winter-ready Shoes
If you were to get running socks, you will get the best insulation from the sweat and you will ensure that your feet stay warm. You don't need to be running to wear running socks during winter. On the contrary, a combination of quality running socks and winter-ready shoes with good anti-slippery soles will help you train uninterruptedly even on most hazardous winter weather. Shoe soles are vital, so make sure that you check them in detail before purchasing your winter gear.
Working out in cold weather only represents a challenge for most men. By getting the right gear for winter workouts, you will be ready to take up any challenge that lies in front of you.