Men's Guide To Nailing The Workout Apparel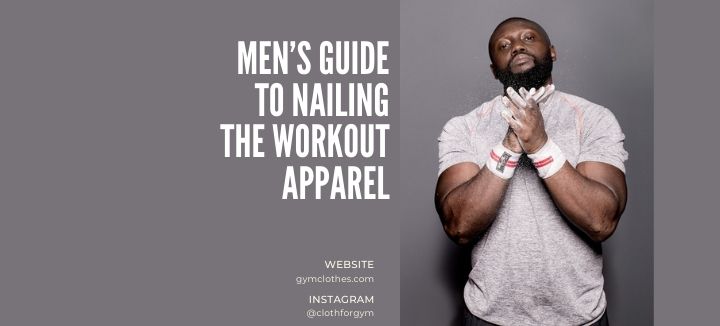 There are enough reasons not to work out. And the choice of your clothing shouldn't be one of them. It is important for you to choose such apparel pieces that will help you to work out well sans the discomfort. One of the popular private label fitness apparel manufacturers has come up with an assortment of apparel that you can have a look through. Therefore, browse through the blog to know more about the appropriate apparel you should invest in.
For shorts or track pants, you should be able to feel right away if the garment fits properly, it should essentially feel like it disappears. If it's bulky or snug, or requires a lot of pulling on drawstrings, waistband, or inseam to make it fit, that's not going to work.
Regarding workout tops, the key is to pay attention to how it feels in places that will bear the brunt of movement: Your underarms, your shoulders, across the chest and upper back. If it's too snug or way too loose there, move on. The hand-feel of the shirt should also reveal if it will be a good fit for your chosen workout.
When it comes to workout pants, it's all about the activity you have in mind. Running tights are designed to be snug, but not so tight that they restrict circulation. Compression leggings will feel much tighter, like a second skin, but they should still be comfortable and not dig into your skin. For low-impact activities like yoga or martial arts, you want a mix of support and relaxation but snug enough to stay put as you move, but not so tight that they interfere with your movement. No matter what style you choose, you want leggings to fit snugly around your hips or waist.
In case of top layer wear, you want something roomy enough to fit over your base layer and offer good flexibility, while still being streamlined enough not to get in your way or slow you down. Like any jacket, you want to make sure you can fasten it all the way up and still have your wrists covered and your neck free. Look for styles that are tailored with compression straps in the back to fit close to the body, and vent panels to regulate your temperature.
Contact one of the popular suppliers of athletic wear wholesale and communicate your requirements for trendy apparel. You can even avail custom apparel pieces for your store. Therefore, wait no more and get in touch with the experts and spell out your wholesale needs.