How To Know If The New Private Label Gym Clothing Brand Is Worth It?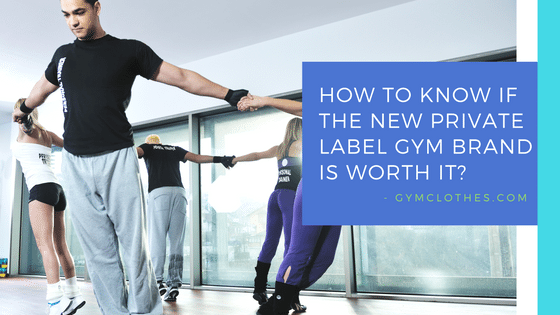 If you are one of those people who love to wear exclusive clothing and do not mind spending a few extra bucks, then you should know whether what you are purchasing is worth the price tag. With private label athleisure brands popping up every now and then, it is no surprise that some of them are not what they sell themselves as.
That is exactly why we have brought you some of the latest tips and hacks that could help you find out whether your private label brand is worth it. Want to find out? Let's take a look –
1. Are Their Designs Worth It?
Whenever you are visiting a private label store, you need to find out if the designs they have bulk ordered from their private label fitness apparel manufacturers is worth it. And by that we mean, you need to see if the leggings, jackets, and compression wear they have is truly unique. If the brand does not stand for one or the other theme, then the chances are that it will look pretty generic – which is not what you should go for.
Since private label brands are priced higher, you need to push the exclusive factor to get your money's worth!
2. What About The Material Their Collection Is Made Of?
The best gym clothes are made from stretchable microfiber and natural fabric clothing that do not offer any movement restrictions. They are also quick to dry and made of light mesh that allow ventilation for heated bodies during workouts.
However, without the right kind of technology, this is almost impossible and that is what makes it so exclusive. If the private label brand you are visiting does not have this technology, then they need a new and better private label activewear manufacturer.
3. Price Point Is Always A Factor
Even if you have a grand to spare on a single clothing apparel, why would you do it on something that is not worth it? You could easily by an Armani at that price. Therefore, you must see if their tags are coherent with the quality they produce and the style they design.
In a private label store, if by any chance you feel that the product is not worth its price, then that is it. You need to find a new brand or a new product.
If these 3 points check out, then you know for sure that the private label sportswear manufacturers that supply to your brand are good ones.
From the best private label leggings to jackets, vests, shorts and so much more, the best brands are made by the most flexible and creative manufacturers.
AUDIO VERSION :