How To Easily Stock Up Stylish Print On Demand Fitness Clothes For Your Private Label Business Collection?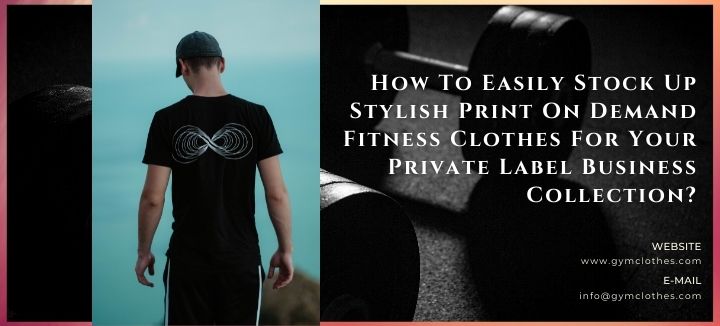 Are you on the search for latest fitnesswear to appease your fitness-addict clients? Then, you can customize currently trending gym apparel for men and women to makes these usual fitness clothes appear more striking and appealing. Get in touch with a top-rated print on demand fitness clothes manufacturer to get your unique custom designs accurately depicted to produce fashionable activewear that exhibits your individual aesthetic taste.
1) Choose The Type Of Gym Clothing For Custom Printing
Do you want your private label men's fitnesswear stock to display vibrantly printed athletic tank tops, tracksuits, tees, shorts, fitness jackets or other menswear? Or, do you wish for your women's activewear stock to include trendy workout leggings, sports bras, tees, shorts and other fitness apparel with latest eye-catching prints of your choice? Once, you decide on the category of fitness clothing you want to procure, you can provide your innovative design inputs to the gym apparel supplier in concern to get your handpicked designs appropriately printed on breathable fitness fabrics.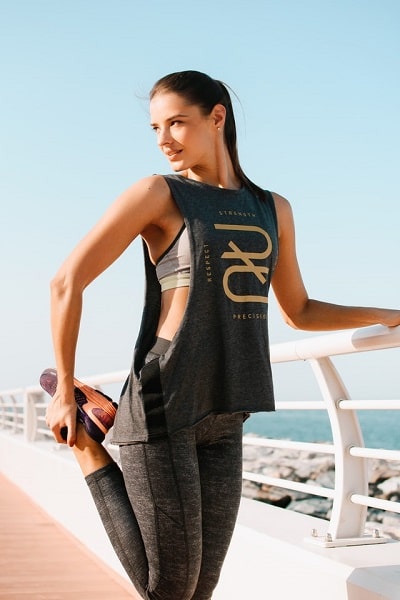 2) Select The Exact Print Design Or Pattern You Prefer
If you desire that your women's fitness leggings collection is customized with excellence, you can choose bright floral prints, eye-catching geometric patterns, captivating artwork, mesh panels and other latest prints that are trending. In case of men's gym clothing, you can go for colorful yet sporty designs to make your men's fitnesswear stock attractive. Thus, once you make up your mind about which contrasting print you're keen to see on men's shorts, women's sports bras or other workout wear, you can proceed with your custom order carefree.
3) Confirm The Clothing Material Your Chosen Designs Will Be Printed On
Your obtaining of suitable print on demand fitness clothing won't be perfect unless and until you ensure that the manufacturer you collaborate with gets your vivid designs printed on appropriate fabric material. Whatever bold graphic print you select, it needs to be seamlessly printed on stretchable and moisture-wicking fabric of spandex or polyester so that your fitness-oriented male or female customers are able to exercise comfortably in edgy fitnesswear.
4) Be Updated About The Popular Prints On Voguish Activewear
Whenever you're ready to upgrade your fitnesswear collection with prominently printed custom gym apparel, you must check out the kind of designs that are recently in vogue. Then, choosing those that match with your artistic outlook, you can finalize your custom order to get your innovative and one-of-a-kind prints depicted with perfection on athletic tracksuits, muscle t-shirts, cushy sports bras, expandable leggings or any other workout apparel you want to stock up.
Make sure to associate with a renowned gym clothes manufacturer with a team of experienced designers and a vast catalog of quality activewear. This will help you to quickly wholesale purchase dapper fitness tees, tanks, shorts, wholesale gym jackets, leggings, custom sports bras and other workout apparel that brings to life all those exquisite custom prints that you demand for.