How Sports Bra Creates A Difference In Workout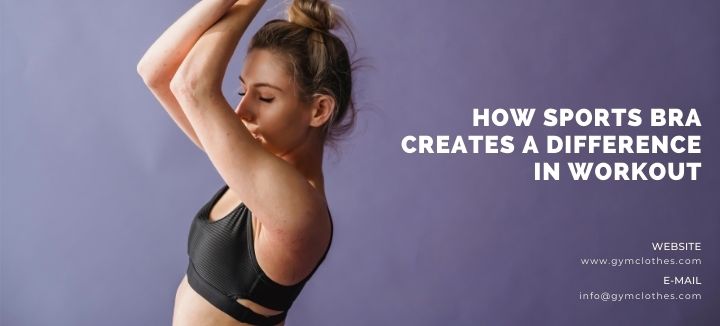 A sports bra is considered great for sports sessions and sweaty workout. But these days, it has become a high fashion favorite. Well supported, comfortable, sturdier and moisture absorbing wholesale sports bras are designed to provide support to the breasts while taking part in any physical activity. Becoming a staple piece of millennial wardrobes, they rank high on style quotient. Slip into one of your favourites and rejoice in the trendy fashion voice.
Apart from being just supportive, comfortable and stylish, there is a wide range of advantages of wearing a sports bra.
Helps To Reduce Breast Pain
During any physical activity, an intense movement causes movement in the muscle ligaments in the busts as well. This often leads to a condition of soreness and pain in the chest. A sports bra works like magic by keeping the breasts firmly in place and prevents the movements in the muscle ligaments. So it is advisable to wear the correct sports bra to exercise comfortably.
Ensures Proper Blood Circulation And Absorbs Sweat
Different kinds of support systems like elastics and hooks in regular bras often disturb the healthy manner of blood circulation. This is again one of the reasons why you should opt for a sports bra. All thanks to the technological advances in the fabrics, there are plenty of moisture wicking sports bras available today that absorbs sweat from the body. Such kind of bras increases the airflow to the skin, keeping you dry and cool for all day long. They are also proved to be helpful in fixing the slumping postures.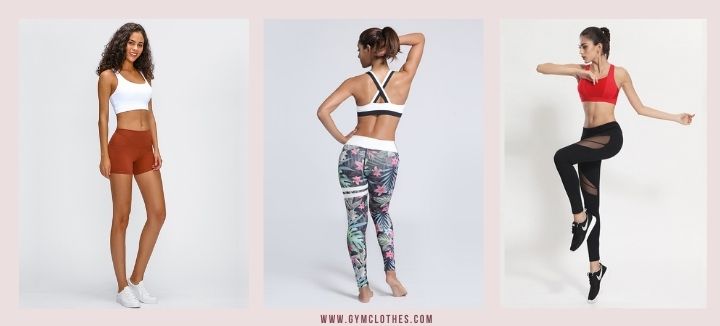 Gives You The Support You Need
Your assets move up and down with each stride you take. Women with bigger bust sizes experience a greater degree of bounce, though it's inevitable whether you have nice curves or large proportions. This can be painful and uncomfortable which gets worsened by the regular bras particularly those featuring underwiring as they can poke the breast and damage tissue. Sports bras are made to offer stability and support, helping in maintaining the breast shape as you exercise.
No Discomfort
Wearing a sports bra minimizes the breast movements every now and then. They feature a comparatively well supported quality than a regular bra. When you wear one, it makes sure that yours stay put in one place without jiggling as you carry on with your daily workout. If you are someone preferring modesty then make sure to go for sports bras with full coverage cups that promises maximum coverage with no spillage and cleavage show.
Business owners contact a top rated gym clothing manufacturer right away if you want to include latest designs of chic and functional unbranded gym clothing wholesale to your store. Look through the collection of such a manufacturer, pick out the pieces you want and place a bulk order now!
Also Read : Top Noteworthy Features To Look For In An Excellent Sports Bra