5 Ways To Look Good When Working Out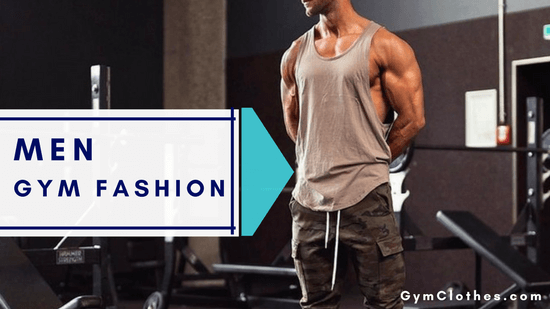 You go to the gym every day to work out and sweat a lot. There is this pretty girl who you are trying to impress but alas, it is not working. But wait, what is not working out? Maybe the fact that you sweat a lot is an obstruction! Gym clothes men come in a variety of types. Clothes, shoes, shades, fit, you, all things together determine whether you will be able to perform well or not (both workout and the other thing). So to help you make the most of your time in a gym, here are five tips. Scroll down to know more.
Muted Clothes Are The Best
Manufacturers of gym clothes for men have a wide variety of clothes displayed in their inventory. However, you will be surprised to notice that most of them come in dark and subtle shades. So you might think that it is bad to not have some extra dose of prints and patterns or bright colors, but come on, forget all the trends, you are working out to become healthy. A gym is certainly not the place to show off your fashion skills (no one is interested in paying attention to that). Bright clothes are distracting and hence should be kept for outside the gym matters. Muted and subtle hues like black, grey and navy are appropriate choices.
Added advantage- They can very well hide the sweat patches.
The Clothes Should Fit You
Before getting into the technicalities, there is a question that needs answering. How much of baggy clothes do you really like? Whatever your answer maybe, there a few things to be considered. Baggy clothes add volume to your body making you look bigger than you are! Moreover, if you are wearing clothes that hide your arms and legs, you won't be able to follow your steps, increasing chances of getting it wrong or maybe just trip and fall. Too tight an apparel can cause chaffing and rashes for they don't allow you to breathe. Thus, when picking gym apparel for men, ensure that they fit you perfectly. Consider the following- you should be able to move with ease, you should be able to see your arms and legs; you should be able to breathe.
Well, that is about it!
No Ogling At The Mirror
One habit that makes you look like dud is when you stare at yourself in the big mirror in front of you, marveling at your achievement. It is not bad, but it is nothing great either. You look like a self-obsessed person who can't get enough of himself. Don't do that! Keep the entire mirror staring ritual for your home. Concentrate on just working out in the gym.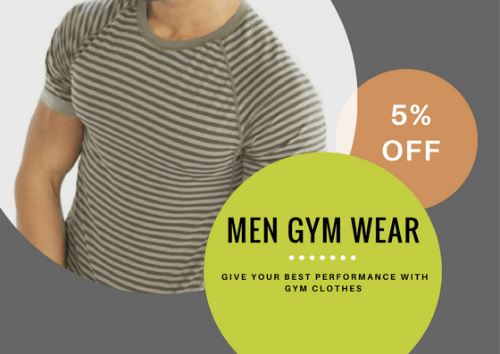 To add to that, research has found out that staring at the mirror when working out can cause serious body distortions. If you are too focused on what is in front of you, you tend to mess up your regime, harming yourself in other ways!
Don't Make Noises (Loudly)
Have you ever been annoyed by the person exercising right next to you because he was making loud grounding noises? Yes, so don't do that either. It is natural for us to make noises when lifting weights or in general when our body is pushed further. But instead of shouting and making those weird noises (yeah, they sound extremely bad), try to breathe calmly. This further relaxes your body, helping you achieve the results sooner.
Calm breathing with rhythmic inhale and exhale can give you better results.
Use Perfumes And Take A Shower
Much like making noises, you should be mindful of your body odor. Sweating is acceptable, stinking is not. So take a shower regularly and use a nice perfume (mint ones work the best) before you come for the session. While a shower before can help regulate your blood pressure, using perfume can well save other from dying of bad-stench suffocation. Wear moist absorbing clothes that don't stink.
Don't forget to take a shower after the session for it becomes a breeding ground for bacteria.
Thus, it can be established that looking good has nothing to do with just wearing the right clothes to a workout session. The way you are plays a major role. Even the best-dressed man can stink and that would not be a pleasant situation for him. Hence, apply the above-mentioned tricks to truly stand out in the gym. Cheap gym clothes for men are available with the top manufacturers that can be purchased in bulk by retailers.