5 Gym Pants' Questions That You Want Answers To!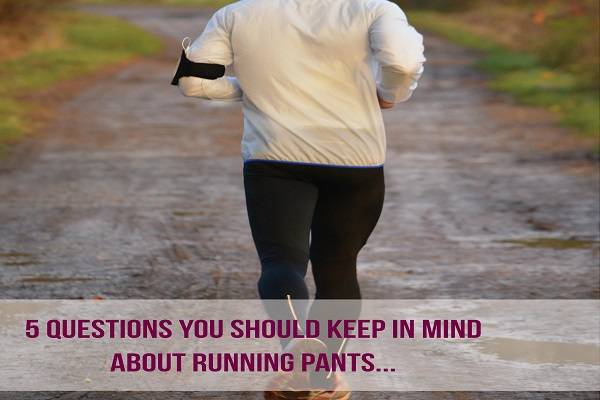 While buying and sporting gym pants isn't a rocket science, some men still struggle with few basic questions. In fact if you've recently started hitting the tracks every morning (or even if you're a pro), there might be few questions regarding mens gym pants and tops that you have already Google'd for.
Sadly, you wouldn't have found nearly as satisfying answers as you hoped for. We're here for help! Here are 5 very basic questions regarding runners pants and the answers that you've been desperately looking for-
1. What fabric material should I choose?
Today, top manufacturing brands are offering gym pants for men in many varieties, in terms of fabric materials. This often confuses many. When buying, steer clear of cotton and thick fleece. They are heavy, restrictive and a complete displeasure when you're sweating. They are the decent choice for the very light runners. You, go for the poly-blend and other technical fabrics that stretch well and offer active wicking and ventilation properties.
2. Should I run in short, Capri or full pant?
This really depends on a host of factors- your personal preference, the weather condition (temperature, humidity level, and wind speed), the track condition, and your comfort level. So the best idea is to invest in a wide variety of bottom- running long pants, shorts, compression and Capris. And mix match everyday with the right top, your mood and running condition.
3. Should I go commando with compression tights?
This isn't a difficult question as many believe. Always go commando with running tight pants for seamless experience. You enjoy better movement. Breathing gets easy. And is simply a delight on unforgiving summer days when sweating is much bigger issue.
4. Should I care about style or just prioritize quality at the top?
Athleisure wears have become quite popular lately. Even cheap gym pants from a well renowned brand is equally stylish and of high quality. However, which one should you prioritize depends on personal taste and the kind of runner you are (or want to be). If you're a heavy runner who requires top-notch wicking and breathing property, with temperature regulating mechanism, go with the quality. However, if you're quite a fashionsita of your group, be a little more considerate of the color and pattern variations of these bottoms.
5. What's the best fitting for better performance?
Many runners find snug-fit more comfortable and convenient. However, there are some who prefer moderate fitting for better breathing. Go for whatever offers you maximum comfort. However, talking strictly about performance, running snug-fit bottoms and tops is much more convenient and even easy at times with no irritation from chaffing and easy movement.
So now you know, hit the store buy the best mens gym pants and hit the tracks from tomorrow in your best-self.