5 Gym Clothing Pieces That Changed The Face Of Athleisure For Men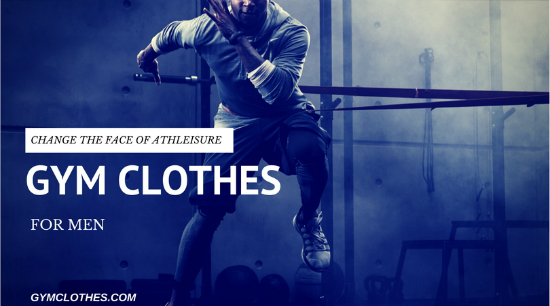 It all started when some people (running on a time crunch) started hitting the gym before going for work. They wore those mismatched outfits and suddenly there was a dire need to dress in them. It kicked off a trend, rather a phenomenon called the athleisure- combining casual clothing with gym clothing. Soon it didn't matter, whether you were a regular at the gym or just a lazy bone, wearing clothes that highlighted athleisure was a necessity. With time, it evolved. Comfort became a household name and style, well it was a bonus.
When it comes to men, the trend is slight different from their counter gender. It is about going as functional as possible, while maintaining a fashionable streak. And finding the balance was not difficult with a number of gym clothes for men already available with top designers and brands. But which are the apparels that appealed most to the trend? To know more, read on for they are stated below in a detailed list.
Sweatshirts
Far removed from jerseys and t-shirts (without demeaning them), sweatshirts are every athlete's heaven. Light in weight, durable in construction, comfortable in touch and stylish to look at, slim cut sweatshirts is a must. Ideal for all seasons and weather, they can be worn as an individual piece or as a layering piece under an overcoat or a jacket (discussed later). There is also an added advantage that sweatshirts offer; they are great wicking moisture and regulating body temperature. A must we say!
Hoodies
A clothing piece that has created enough hubbub all around the world is all attributed to its plethora of qualities. A hoodie is like a lightning rod for men, protecting its wearer from further damage when a glitch (for instance rain, which can put off your stride) is inevitable. It is a perfect layering piece with its thin cowl (more commonly known as the hood) nicely blending with the jacket worn on top. Varied shades and styles of hoodies can be purchased at reasonable prices from retailers who specialise in designing the best men gym clothes.
Tailored Joggers
A pair of joggers is all about the material, yes it actually is. The athletic ones incline more towards using a blend of cotton and polyester, former being popular for being easy on the skin and the latter, wicking moisture fast. They are also more streamlined and tailored as opposed to the ones worn regularly. These athletic joggers are extremely comfy and have legitimately won the place in our wardrobes.
Trainers
Forget those uncomfortable variants of the athletic shoes you would get from time to time. It is time to update the footwear collection with a more practical version, hence a pair of the trainer. Pick them in eye-popping shades or a more subtle version; these are designed to keep the feet protected and at ease no matter how difficult the regime gets. Trainers have been popular for decades, and with their newer amalgamation with functionality, they have become a must.
Jackets
The use of jackets is definitely not limited to sitting pretty on the top and keeping us warm during the cold months. They are much more than that. Perfect for athletic usage, tech jackets are the latest variation available in this category. Constructed for layering and regulating the temperature of the person wearing it, the main motive of this jacket is to provide utmost comfort without much effort. And the different cuts and style only make it more ideal.
These five apparels, each shining bright with their advantages, have become key pieces of men's activewear, thus contributing much to the trend of athleisure. Athleisure for men, as mentioned earlier, is about finding equilibrium, a point where function and fashion balance each other well. And if the point can be achieved, the result is staggering. Exclusive gym clothes for men are being assembled by prominent online retailers that can be further purchased by you at prices which are definitely within your budget.
Audio Version :