4 Times Your Gym t-Shirt Was a Savior Outside The Gym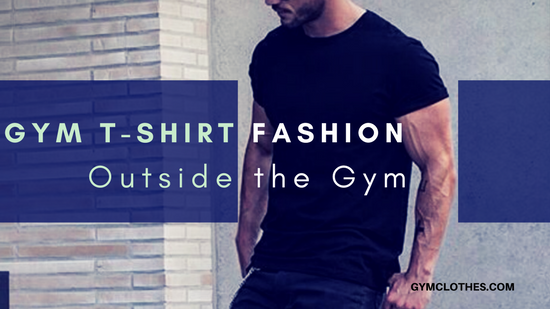 Many times, and it has happened to all of us, you had to run to a party after your gym session. You had no change of clothes and had to meekly enter the venue in your gym clothes, with a simple bomber thrown over. And every appreciated you. You even got the number of that cute girl. You thought it was luck, but wait up buddy! It was more than the stars being generous. It was that very comfortable and effective looking t-shirt you were wearing.
So now you might argue that your gym shirt is a simple mono color round neck tee with no embellishments or extravagance to go with it. How in the name of good God's did it cast the spell? Well, the answer is really simple. Your gym t-shirt with all its simplicity is like an open canvas that is waiting for you to interpret it accordingly. So use a leather jacket or a denim shirt, the correct blend of outfit will amplify the look and will help you stand out.
So if you really think hard, it was the combination in all that helped you stand out. Thus, focusing on the same, here are five such looks where your gym t-shirt is the hero.
At the very beginning, a particular clothing combination was referred to. To explain it in details, your gym t-shirt teamed with a nice pair of joggers and the bomber jacket thrown over casually is what you need. There is nothing much that you need to accessorize, just a pair of sneakers for footwear. The straightforwardness of the look which looks neat and proper is enough to get you a date.
Custom gym clothing is the latest trend doing round in the fashion circuit. You don't need to go overboard, but the use of simple textures can sail your boat. You can use this personalized version of your gym tee as your get to clothing by teaming it simply with a pair of sweatpants when going for an errand run.
When going for office, throw over a nice flannel shirt on top of the gym tee (go for contrasting colors) and trade your sweatpants for a pair of chinos. Loafers for footwear and aviators for accessories, you will have perfected the smart-casual look that will surely impress your colleagues.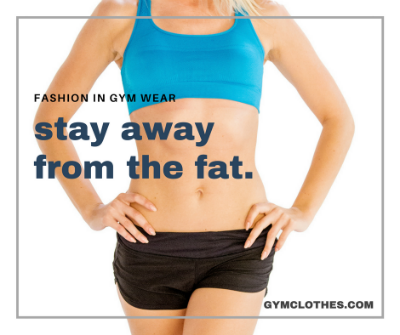 For a touristy look, and to capture the holiday feeling, you can team your plain gym t-shirt with a pair of khaki shorts. Plimsolls will aid movement while adding to your overall appearance. Since it is about celebrating the summer holiday spirit, you can incorporate a straw hat to the guise.
On that note, the t-shirts crafted by gym apparel manufacturers are comfortable to wear owing to their good quality use of materials. While they lend a soft touch against the skin keeping you at ease, the sweat wicking qualities further add to their functionality.
Showcasing different shades (in a single color), prominent gym clothing companies have the best of the same showcased in their inventory that can be purchased by the interested customers at a price which is subsidised.
AUDIO VERSION :