3 Sports Bra Customizations That Changed The Apparel Forever!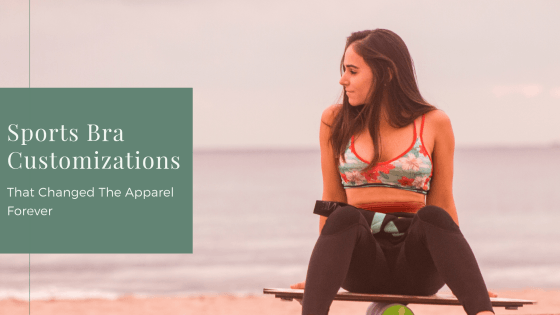 Sports bras are one of the most bankable apparels in fitness clothing today. Over the years, the apparel has changed several times and some customizations have made it better than the rest.
In this blog, we are going to take a look at the 3 best customizations that completely transformed the apparel as we know it. Want to find out?
Let's take a look:
1. The Racerback Design
Sports bra manufacturers completely changed the meaning of workout support when they came up with the racer-back design. Made to handle any sort of bust weight, this one looked cool from behind as well.
The strong and elasticated back support created the right kind of suspension needed for high intensity training! This one change became so iconic that today you will hardly find a sports bra without it!
2. The High Neck Mesh Design
Before this, sports bras were entirely dependent on deep neck style and women with heavy busts had quite the problem in taking the plunge. The high neck mesh design changed that for the better.
It became a staple for full coverage sports bras and gave it the breathability and support it seemed to miss. One of the most popular custom sports bras, it is what you need today to look stylish and not compromise on comfort!
3. The Sports Bra Tank Top
Another famous customization in the apparel that created a lasting effect, this one is a hybrid inspired from two everyday gym wear items. For people who are uncomfortable wearing just the sports bra to workout sessions, this apparel is a refreshing change of pace.
It has the support and coverage of the sports bra at the bust and the tailoring of a tank top – just making it the kind of clothing that every fitness enthusiastic woman needs.
These are the 3 wholesale sports bra customizations by manufacturers that completely changed the identity of the apparel itself. If you are a clothing retailer looking to add new sports bra designs, then choose one or more from here and bulk order today!
Recommended Read : The Ever-Evolving Wholesale Sports Bra Trends Are Changing The Lingerie Market