3 Must Have Gym Gear For Women That Can Be Used Outside The Gym!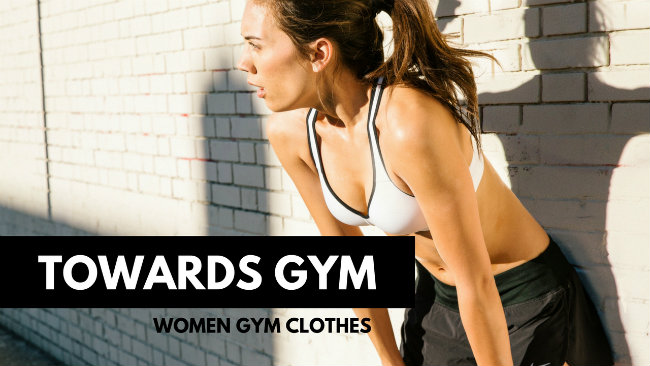 We have spent enough time sabotaging our fitness schedules. But with this recent craze of being fit and healthy, it has become an obsession of people to take up some form of sports and hit it out completely. And this means that we need to keep up with the latest trends of clothes and gears which are somewhat a necessity. Whether you are going for a run, swim or just sweating it out in the gym, there is a certain need for gym accessories and gears, which no matter what cannot be avoided.
One of the basic and simple reasons that promote the use of accessories when working out can be stated as to avoid obstructions. Do you really want your phone to drop when running? Or how can you motivate yourself without some head banging music to pump your blood? Gym gear for women is extremely practical and utilitarian as their use is not limited to the gym. Thus, keeping the functionality in mind, here is a comprehensive list of gym accessories that are extremely useful.
A Sturdy And Stylish Backpack
If you are one of those people who use their gym kit outside the gym, then a quirky backpack can be a great pick for you. A built to last backpack is a must to fit in all the workout essentials when hitting it on. Offering enough compartments to fit all the belongings, from cheap womens gym clothes to comfortable shoes, the padded straps provide enough support to your back no matter how heavy the load becomes. You can opt for subtle shades of neutral and beige. The backpacks can be cleaned with ease and their fine quality make ensures a long usage.
Stay Tuned With Headphones
Always engaging in some boost up music when working out? Then a nice a pair of earphones will become your bestie. However, get headphones which come with ear support as it will stick to your ears and not fall out at the first chance it gets. Adjust it properly around your ears and make them secure so that you can enjoy some good music when things become extensive.
Wonder Wristwatches
One of the best qualities of a fitness watches, they are highly purposeful and stylish to look at. The elegant design that they come in make them a worthwhile pick. Keeping a track of all the calories lost, the pace at which you are running and the duration of the run can be really helpful. The digital watches are compatible with a variety of ios which only adds to their advantages. Also, these snazzy watches are a great way to achieve your fitness goals.
Thus, completely smitten by the advantages that the above mentioned gears have, it will be a wise choice to indulge yourself in these gadgets. From cheap womens gym wear to gear, you can pick your best product from a vast inventory that will definitely spoil you for a choice. The affordability of these products makes them even more worthwhile.
Audio Version :